Do you intend to run a nonprofit organization? You will have to create online donation form Nonprofits. Does your...

Infographic is a visual content format that presents information and data with texts, images, illustrations, graphics, and icons. It...

Attractive and eye-soothing graphics are probably the best to catch someone's attention in mere seconds. That is the reason...

What is Java? Java is a very famous and most useable programming language in the IT industry and this...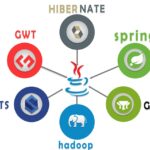 Often, graphic designers tend to get stuck in the wheel track of a complex design. Well, it's pretty normal...

Many bloggers make their videos on YouTube. Through this, the blogger can help others as well as earn a...

There has been an escalating demand for websites to ensure that brands have their foothold in the virtual space....

Mobile phones, ever since their advent, have changed our lives completely. Latest, we have smartphones that are capable of...

When a brand is established, it does most of the work of retaining old customers and also getting new...