A lot of companies are trying to expand their services online to accommodate more customers. With this, the freelance...

Using cloud-based phone systems has many benefits, as we have seen, and it helps businesses increase sales and generate...

Fonts have become a staple element and key component in many applications, including graphic design and data visualizations. Creating...

Are you looking for ideas to make money while staying at home? Here are some low-investment ideas that you...
CRM is one of the most important tools that can help a business reach the right heights and make...
The Redis server is providing a brilliant solution for the production and architecture requirements for fast and seamless AI...

Link Building sounds like a web designing term, but, actually, it's a type of strategy to build your public...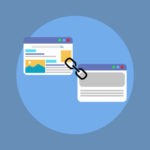 The Instagram marketing Tactics has assisted several companies in extending & accomplishing their business objectives. Instagram is amongst the...

Researching can help you a lot regarding the tools and tactics. It can improve your online marketing accordingly.

They say games are great stress busters. Since youngsters had their hands-on mobile phones, there has been a steady...