Jellyfin is an open-source, free-to-use media server software allowing users to access, stream and organize their personalized media collection....
Choosing the best media server between Jellyfin vs Plex vs Emby can be challenging as all three programs are...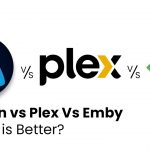 What is Phone Monitoring? Phone monitoring refers to the practice of tracking or monitoring the activities and usage of...
The increased demand for video streaming entertainment services, like Netflix and Hulu, has incentivized startups to repeat the giants'...
Streaming is getting popular daily, and people use different platforms and devices to stream their favorite TV shows and...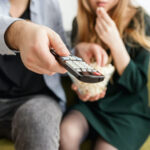 Video editing is very meticulous work done by skilled editors. These editors spend too much of their time paying...
After years of scrimping and saving, your hard work has paid off and you've finally managed to buy the...
What Is a Book Video Trailer? There are various ways to market and promote a book, from writing up...
The Google mobile payment app Google Pay works on both android and IOS devices and the web. In this...