Learning management systems or LMS websites were introduced to provide learners with a more accessible and durable solution so...
Do you want to use WooCommerce to build an online store? Congratulations! You've already won half the fight by...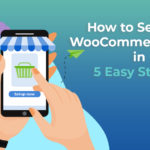 One might think that WordPress is just a blogging platform, but that couldn't be further from true. It's actually...
Mobile apps have completely transformed the entire human life. We use apps to perform a vast number of tasks...
Despite powering 22% of the top 1 million eCommerce sites, there has been concern and confusion when thinking of...
Are you using the Free WordPress themes? and trying to remove footer credit from the WordPress theme and not...
WordPress is a Content Management System that powers at least 27% of the Internet. It is estimated that 24...
WordPress is a content management system that allows you to develop web projects of almost any complexity – from...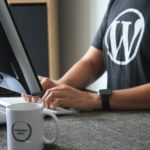 When people leave your web page as soon as they visit, it's known as a 'bounce.' Undoubtedly, leaving a...