In the race of developing the best application in the trending market, Android holds the maximum market share. Its...
Whether you already have a restaurant or planning to start one, having a food delivery app is a must...
Having a mobile presence has become essential for a company's existence due to the shift in human behavior throughout...
Whether you are running your own business, website, blog, or want to move into the digital market, creating your...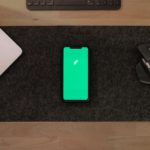 Applications have stepped into almost all industries. New features are being introduced every now and then. The app industry...
Every day or the other, technology gives us very innovative solutions that help us in eroding daily hurdles thereby...
Before developing an application every client thinks of, one of the main queries is, how much will it cost?...
Are you an avid book reader? If yes, then you must have been aware of the pain of carrying...
You have meetings, appointments, conferences, fashion shows, trade shows, or any event. It doesn't seem very easy to manage...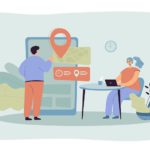 Being an integral component of phones, apps are responsible for "smart" in the term smartphones. Apps improve different areas,...