Cloud computing is changing how businesses operate and how IT organizations support them. It's also changing how people use...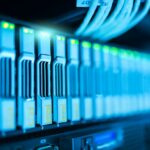 A content delivery service and a virtual environment that powers your business workflows are not the same thing, although...
The most important Cloud Computing Trends In 2022 are discussed below: The growth of cloud computing technology is compounding...
Many businesses are looking to migrate all of their data to the cloud and use it on a more...
AWS Managed Services means Amazon Web Services manager. AWS is a bunch of tools and services to manage IT...
When you use Microsoft Azure, you could begin moving your clients' businesses to the cloud on their terms, rather...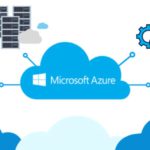 This guide is meant to help you determine the key differences between the AWS cloud solution and Microsoft's Azure,...
The article demonstrates the difference between web hosting and cloud hosting. You can check the features of both before...
It's something that is becoming more common, with migrations to the cloud now attracting businesses both large and small....