The world is turning to a new chapter of digital transformation and technological advancement, and we can expect a multitude of...
Digital transformation in finance has grown to be a significant trend amidst the pandemic-induced economic uncertainties. Finance companies are...
A group of cloud-based data storage, processing, and application services provided by Amazon (or web services). It's safe to...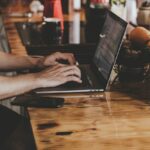 Cloud computing is changing how businesses operate and how IT organizations support them. It's also changing how people use...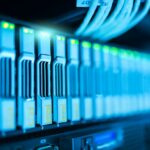 This is a term for anything involving the delivery of hosted services on the internet. Cloud computing services are...
A content delivery service and a virtual environment that powers your business workflows are not the same thing, although...
Numerous tasks can be handled by Managed IT Services. This includes ensuring that your company's website is always available,...
The most important Cloud Computing Trends In 2022 are discussed below: The growth of cloud computing technology is compounding...
If you are searching for the steps on how to approve iPhone from a PC, then you are at...