First of all, let's face it — no one cares. We are living in the real world, with real...
Websites are powerful platforms that are used by organizations and companies to reach out to the masses and spread...
Each day we learn new things, gaining new knowledge and skills in web designing. The journey of knowledge never...
SEO as a whole has drastically changed in the past couple of years. The usage of many new front-end...
The process of PSD to HTML conversion is a time-intensive process, which needs skills for technical coding on the...
Python's simple to use coding language and access to large modules and packages have garnered a lot of developers...
Compared to letting drivers figure out where and how to park their vehicles, parking software helps commercial and residential...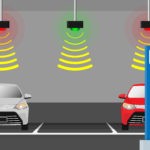 There are many sites on the internet which provide complete tutorials about web development. One can learn quickly by...