Hiring remote developers is the call of today, especially with the pandemic engulfing the globe. Here is a write-up...
In the age of the mobile app, you cannot ignore the website for your business. Despite being an app...

Website development is no more a luxury but a necessity for businesses to go online with a visually attractive...
Tell me, you must have heard about a web developer? A Freelance web developer is engaged in World Wide Web applications...

Every second, we are moving forward and observing that the advancement in technology is becoming a shine on the...

Front-end web developer uses multiple coding and Scripting languages to execute web design projects. If you see any website,...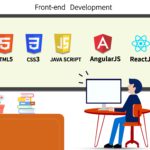 MEAN Stack Development is a collection of JavaScript and other technologies like MongoDB, Express.js, Angular.js, and also Node.js that...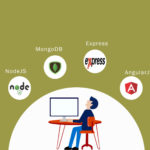 Expanded Internet use among organizations and people has impacted the way of business. This made many companies shift from...
The Internet of Things (IoT) is growing rapidly, and in the rush for leveraging their manifold benefits and our...