IoT, or the Internet of Things, refers to the devices connected to the internet to collect and share data....

The technical landscape requires globalization and unification which puts the technopreneurs in dilemma while choosing the right development approach...

Developers using hybrid frameworks have been a recent trend, this is especially true in reaching more users in different...

Twitter, tinder, Forbes, Pinterest, etc., are some of the world's top leading enterprises, ruling the digital world via progressive...

Web development trends and Technology are advancing at a dizzying pace, so everyone must adapt to it to make...
When you are planning to develop a mobile app for your business, the most complicated decision to choose between...

If we talk about eWallet applications, the first thing that we need to remember is the strong digital presence....

Nowadays, some users reporting that their Android or IOS devices messaging apps are not working correctly, they are unable...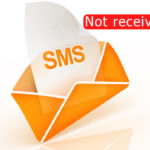 Python is consistently the favorite of developers 2021. It is reliable, powerful, scalable, and diverse. Because of this, Python...