Java is still considered the best platform for application development, like mobile applications and web applications. Though the technology...
It is impossible to guarantee success when starting a company, regardless of whether it is now or in the...
Ruby on Rails application development is considered one of the fastest ways to build web applications. It enables developers...
The benefits of embedded software are manifold and difficult to overstate in today's world. This type of software is...
Every day or the other, technology gives us very innovative solutions that help us in eroding daily hurdles thereby...
You know that old saying about a plane taking off from California to Hawaii being off course 99% of...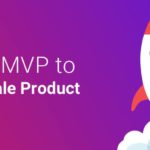 Next.js is a minimalistic framework for server-rendered React applications, written in JavaScript and based on Node.js. You can use...
Today there is a lot of buzz in the app development world and especially the android one. These mobile...
A website is a beneficial tool for your business and among the best tools to attract more clients and...