IOS app development is a diamond mine. And learning Programming Language for iOS App Development can make you the...
iPhone applications are becoming a popular method to engage and convert users with high spending power. A large number...
While iOS may not be the leader in terms of market share, it surely wins over android in revenue....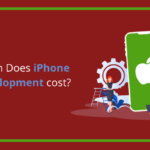 Recovering your phone is quite easy to do on an android device. In this article, we will have a...
Everyone loves to listen to music according to their time and mood. Some people use headphones to listen, and...
Crossword Apps puzzles were a trend for game enthusiasts since 1913 in the US. It has been adored by...
When you are planning to develop a mobile app for your business, the most complicated decision to choose between...
GAMES – As soon as this name is sensed by our ears, a spark of adrenaline, adventure, enthusiasm, and...
Are you an upcoming iOS app developer or an expert programmer wanting to expand your repertoire? Technology has changed...