With more people and businesses taking advantage of the Internet nowadays, competition is getting harder. As of January 2020,...

The survival of every modern business is dependent on the marketing strategies it applies to promoting its business. E-commerce...

The internet is a great informational tool. It is the world's biggest library and the source of vast swathes...

So you are a photographer who likes to shoot on different occasions whether it's a wedding or a portfolio...
With more businesses going online, it is important that their websites get more visitors and the website's visibility is...
The sudden onset of the coronavirus has thrown us all into disdain. What seemed like a faraway virus has...

For the amateur digital marketer, the word 'SEO' can conjure up feelings of confusion and despair. What does it...

SEO is important for digital online marketers, web site owners, and brands of all sizes since, essentially, it allows...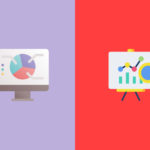 SEO is a mechanism that helps Google to determine which websites are eligible for search engine queries. Dynamic companies...