Every company is looking to optimize its productivity, profit, and performance. Software is one way all the three mentioned...
If you are facing performance problems while operating a computer, you should check the CPU temperature. It is quite...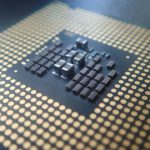 The technical landscape requires globalization and unification which puts the technopreneurs in dilemma while choosing the right development approach...
So you recently learned React.js, and your experience with JavaScript frameworks is a bit on the green side. One...
Low-code, what is it? Low-code technology is an approach in software application development that allows faster delivery of apps...
In the last couple of decades, businesses across the globe have turned to performance-driven, intelligent software applications to ensure...