Day trading strategies are effective in helping traders exploit increased market volatility, but at the same time, having such...

With the rapid advancement in technology, mobile applications have become highly useful in solving various problems. Digital payment applications,...

First of all, let's face it — no one cares. We are living in the real world, with real...

Flyers and billboards have dominated the marketing sphere for a major part of the century. However, the marketing landscape...

SEO is a big thing for all online businessmen. Most of the operation depends on the website's performance. Therefore,...

Software testing is a process to check if the software is behaving as expected or in other terms, the...

The three most popular domain suffixes include, .com, .net and .org. They are also the oldest. Also called domain...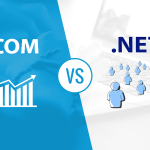 One of the biggest disappointments a company can face is the failure to complete a project successfully. This shortcoming...

With freelancing rising day by day, and a growing trend to lean towards this mode of work. A flex...