The day I decided to boost my business presence through the web portal, I got flooded with numerous information,...
With 2022 just around the corner, it's time to start thinking about your website and marketing strategies for the...
As we reach the end of 2019, you are looking forward to celebrating the end of the year with...
When you run a business, it is surely not for fun. It is all about successfully making money. This...
Marketing your reviews is an excellent way to softly compel your users to see that your business is the...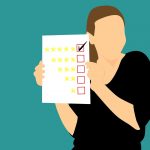 In today's world, business enterprises with an online presence are common phenomena. However, merely having an online presence is...
Google is the most powerful search engine in the world because it always looks for new ways to provide...
We are living in a hyper-connected world and an extremely competitive business environment. As days go by, it has...
Starting a new website to offer visitors fresh content and products is a good way to earn a second...
I know having multiple websites is difficult but today in this post I will be sharing the Pros and...