So you have gone through all these chapters and you were able to learn the basics of website SEO. However, there is one more step remaining for you to master SEO. This chapter will help you learn the basics of Video SEO.
Let's assume that you have been spending a lot of time and money in planning, creating, and editing your videos. The only problem is that these Videos just aren't getting ranked. So what could be the problem?
Firstly, you need to appreciate that video SEO is different from regular SEO and this is why we came up with this post to fast track to becoming a video SEO expert.
What is Video SEO?
Video SEO refers to the tactics of optimizing your videos so that they can rank on the search engine results pages for relevant keyword searches. This article will help you learn the various strategies that you can employ to get your videos ranking higher.
How has video SEO changed?
In recent years, video marketing has exploded. During the later 2000s, DLSR cameras became more affordable and marketers started using these cameras to produce HD videos and publish them on YouTube even with basic videography skills.
Today it's difficult to browse the internet without coming across a video, and most people today have smartphones that can shoot HD videos. With the surge in the sheer amount of videos that are published, it became a lot harder to get ranked in search engine results.
Ranking with your video on search engines largely depends on the authority of your website. Authority here is measured by how video-focused your website is, and how your website ranks for video-related queries.
9 Ways to Optimize Your Video for Search
#1 — Choose a Good Video Hosting Platform
When selecting a video hosting platform, first you have to figure out why you want your videos to rank. Probably you are trying to optimize your video SEO to increase traffic to your site and generate new leads. Perhaps you could also be trying to gain more brand awareness.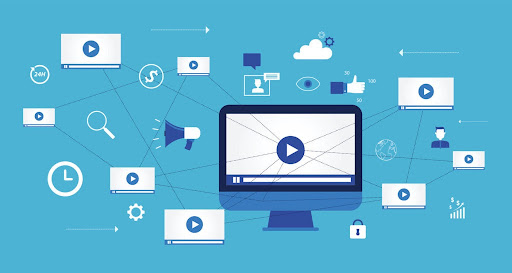 If your main goal is to gain brand awareness, then you should concentrate on Vimeo and YouTube. Vimeo and YouTube operate in such a way that the moment your video gets indexed, a lot of the traffic will go to them as opposed to your site. This means that your target site visitors now find themselves lost in an ocean of competing for traffic. A good example is the suggested videos recommendations on YouTube.
But if your main goal is to get more traffic to your site for more conversions, then you should use alternative hosting platforms that support this capability. For example, Wistia is a video hosting platform that can insert SEO metadata to increase your chances of getting indexed.
However, you should take into account that not all hosting platforms operate in the same way, therefore it's important that you do your due diligence when choosing your provider.
#2 — Insert a Video Transcript
When scrolling your Facebook feed, it's most likely that you will come across some videos with captions. This text that appears in the video is what we call a video transcript.
Video transcripts are great because they make your videos a lot more reachable to a wider audience. Another benefit you get from Video transcripts is that they make your videos more search bot friendly because you have included text on the page. The text in transcripts is more indexable which means that you can rank for more queries.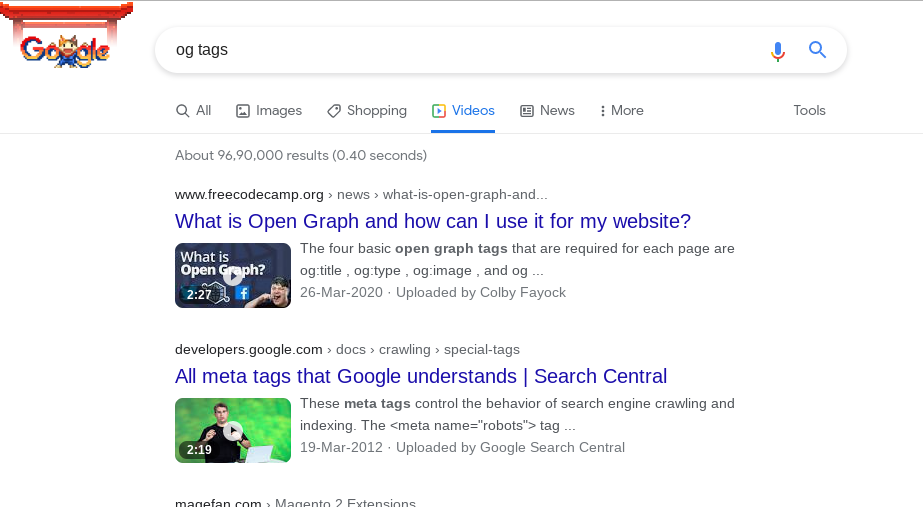 #3 — Use an Engaging Thumbnail Image
A video thumbnail is what users see when searching for your video. This means that it plays an important role with regards to whether the user will click or not. You can consider your thumbnail image to be like the cover of a book. It should be attractive, engaging, as well as relevant to the search intent.
Your video thumbnail is a lot more important compared to your title since it has a high influence on whether people will click or not. By using high-quality, engaging, thumbnail images, you can significantly boost your click-through rates (CTR) and other video SEO metrics.
You should ensure that the thumbnail image is relevant to the keywords that you are trying to rank for.
Make sure it's also relevant to what you're trying to rank for. For example, in the search below I typed in "video SEO."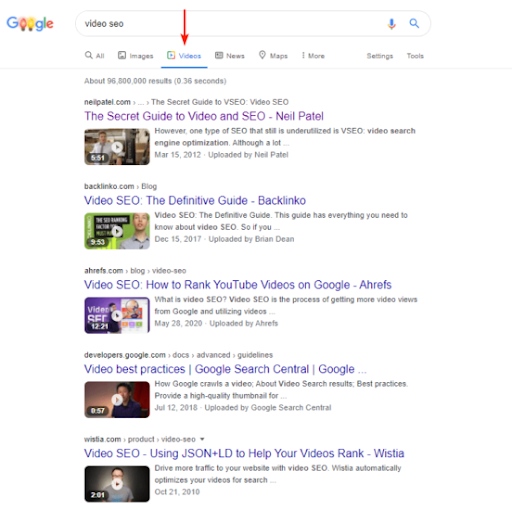 #4 — Pay Attention to the Title and Description of Your Video
Similar to what you would do in a blog post, your title and the meta description help in ranking your videos. You should therefore spend more time coming up with engaging video titles and descriptions. You should research your target keywords to ensure that your content is geared towards what your target audience is searching for.
If your video titles and descriptions are highly optimized and interesting, then you are guaranteed to have much greater visibility in search results.
#5 — Make Sure that the Entire Page is Optimized for SEO and that it is Relevant to the Video
It's impossible to rely only on optimizing your video to get ranked on the search engine results pages. It's more important that the entire page is also optimized for search engines, otherwise, the crawlers won't be inclined to index it. If you find yourself in a situation where your video isn't ranking, the first culprit is most likely because your page is not optimized for SEO.
The truth is, it's not easy to get your site ranked organically. However, if you persistently publish high-quality content on a regular basis, and ensure your technical SEO is on point, then you will eventually rank on SERPs.
The other point is that your video should relate or be relevant to the content on the page you are placing it on otherwise your chances of ranking will be very low.
#6 — Make the Video the Focus of the Page
A lot of websites make the mistake of embedding the video below the fold, and this means that users have to scroll further down before they get to see the video. Naturally, this leads to playing rates since most visitors might just miss it. High chances are, the search engine bots will also not crawl the hidden video and your chances of ranking will be below.
The best way to make your video crawlable is to ensure that it is the focus of the page. If you embed the video much further below the fold, then your probability of ranking will swiftly drop.
The key takeaway here is to make the video the focus of the page so that you can increase your Crawlability factor.
#7 — Don't Rely Only on SEO
When promoting your video, you should take into account that SEO is not always 100% reliable because it's hard to control. Google is always updating its algorithms and relying solely on search bots to rank your videos is not a solid strategy to guarantee success. If you want to get more clicks and views, you should consider investing in paid video Ad campaigns. Facebook, Instagram, and Twitter are excellent platforms that you can leverage to promote your videos. They are also cost-effective.
Suggested:
YouTube Tricks and Features That Will Improve Your Channel.
A Complete Guide On How Video Improves Your Marketing.