This chapter will assist you to learn how to attract more traffic to your site with On-Page SEO so that your site can rank higher on SERPs. To learn how On-Page SEO can boost your overall SEO strategy, follow along.
First, let us look at the definition of On-Page SEO.
What is On-Page SEO?
On-Page SEO, also commonly referred to as on-site SEO is the practice of making small modifications to the frontend (text, headlines, HTML tags, images, audio, videos, etc.) of your web pages as well as the backend components. All these efforts cumulatively help search engines to better crawl, index, and understand the intent (informational, shopping, navigational) of said web pages.
Why is On-Page SEO Important?
The emerging and most predominant trend with SEO in 2021 is that Search Engines are ranking websites based on the following criteria:
On-Page SEO – Optimizing frontend and backend components
Off-Page SEO – Social sharing, backlinks, write-ups, press releases
Technical SEO – Optimizing search speed, mobile friendliness, user experience.
On-Page SEO when done right makes it easier for search engines and visitors to understand your content which helps your site to rise in ranking and attract more organic traffic.
Now let us look at the most important elements of On-Page SEO that can add up to improve your site's expertise, authoritativeness, and trustworthiness — and boost your ranking on SERPs, drive more traffic to your site, as well as increase your conversions.
There are three main areas where you can optimize On-Page SEO:
Content
HTML
Site Architecture
Now let's see how you can optimize your content for search engines.
Content
When talking about optimizing content for on-page SEO, what we are actually referring to is creating interesting and useful copy that provides value to the people visiting your site.
Content is king in SEO. By creating high-quality and captivating content, you can foster trust with your target audience. This is because they already have some idea and proven interest in the topics they are searching for and it can be hard to hoodwink them with inaccurate information that is neither interesting nor compelling to trigger conversions.
If they like what they see, they will also be inclined to share the content with their friends and network through social media, online forums, and other channels. This endorsement is the Midas touch that creates buzz with search engines and internet users.
Another reason why you should pay more attention to the quality of your content is that your visitors are much more likely to stay on the page for a longer period. This sends strong user engagement signals to search engines and positively affects your SEO.
The following is a brief checklist for the SEO practices that you should integrate into your content generation workflow:
Identify the buyer persona.
Use a mix of short and long-tail keywords.
Incorporate captivating images and videos in your copy.
Ensure that the content is solving a particular problem.
Consistently write a lot of valuable and engaging content to become authoritative in your field.
HTML
In this section, you will learn the best way to optimize the different HTML elements in the source code that powers your website.
To optimize your HTML:
Create accurate page titles
The page titles in your website are very important for SEO because they provide snippets to both search engines and users that inform them about what the page is all about.
<html>

<head>

<title>Best way to learn SEO</title>

<meta name="description" content="Tricky Enough is the world's leading online resource for learning SEO. trickyenough is the best way to Learn SEO">

</head>

<body>
The title of your web page always appears in the first line of Google Search Results and that snippet communicates the main topic of your page to your visitors and the bots that are crawling your site. It should be brief, accurate, and interesting.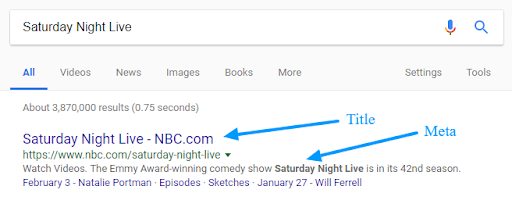 Use Header Tags Appropriately to Highlight Important Text
There are six levels of Header tags in HTML which are H1, H2, H3, H4, H5, and H6. The purpose of Header tags in SEO is to render a hierarchical structure to the content on your web page. Headings and subheadings on a webpage can help users and search engines to identify the main ideas that are being conveyed.
The H1 tag typically contains your target keywords, those that are closely related to your title. The H2 tag is a subheading and your H3 tag is then a subheading for your H2 and the cycle continues like that.
Using the header tags appropriately on your page can compel users to click through and explore the rest of your content.
Use Structured Data Markup
The use of structured data markup also known as schema markup refers to the practice of adding code to your web pages so that search engines can better understand, contextualize, and present your content to users in relevant ways.
For example, using a list of frequently asked questions (FAQ) that has a list of Q & As based on a specific topic.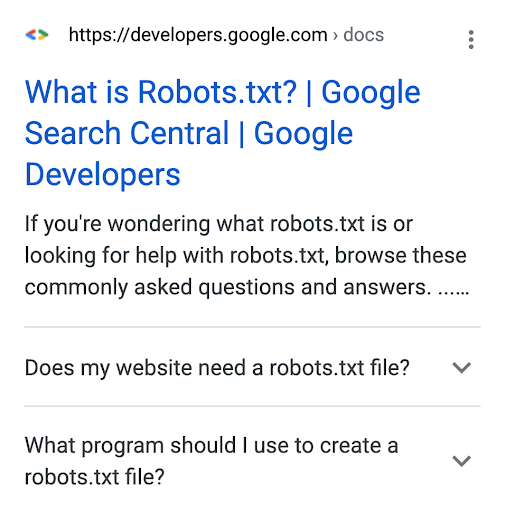 Or a local business's details displayed in a rich format.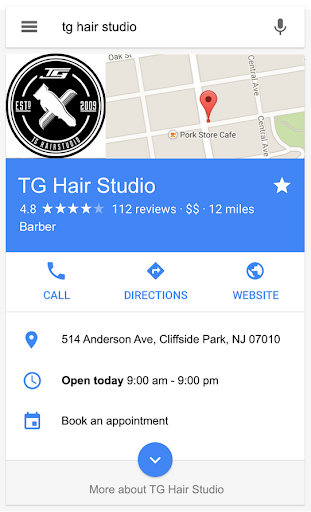 Or a search box in SERPs that is confined to your website.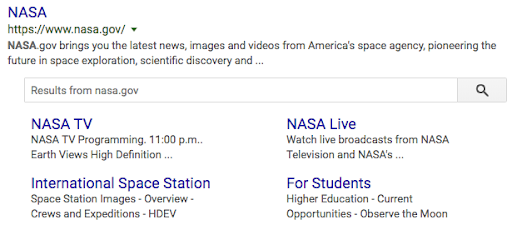 Optimize your Images for Search
Search Engines can deliver search results for text, images, and videos. The alt-text attribute informs search engines of what those images represent and this can help your web pages to be found through image search.
Create SEO-Friendly URLs
When searching for something in the search engines, you are bound to encounter URLs on the results pages. They give a hint about the domain name of the source of the information as well as the content therein. They are therefore important for SEO and user experience. You should craft URLs in such a way that when users and search engines view them, they should be able to understand what to expect from that page. That means that your URLs need to be accurate, descriptive, alluring, and with a proper structure.
When creating URLs:
Use Keywords that clearly describe the main topic that the web page is addressing.
Hyphens to separate the Keywords in your URLs to enhance readability.
Use lowercase letters.
Go for simple and short URLs.
Avoid the use of cryptic characters in your URLs such as &, #, @, ?, etc.
Site Architecture
Make your Site Mobile Friendly
These days most people surf the internet using mobile devices. These devices use smaller screens than traditional PCs. Naturally, the desktop versions of websites cannot render well on these much smaller devices. To therefore improve the user experience of the bulk of your users, you need to make your site mobile-friendly through responsive design or serving three different versions of your website to smartphones, tablets, and desktops.
Make your Web Pages Fast
Page Speed is an important metric in SEO. It has a direct correlation with user experience. This is because, if your site's page speed is sluggish, your visitors are not going to be happy. Modern search algorithms are therefore naturally designed to be biased towards faster sites in order to serve sites that have the best user experience.
Summary
Congratulations! You have learned the different areas where you can optimize your on-page SEO. I hope that you have found this document to be useful and it will direct your future on-page SEO strategy.
Next Chapter: