People love to interact with visual content, which makes images, pictorial graphs, and other pictures highly indispensable. It is crucial for social media marketers to hand-on access images to make them stand out from others. Visual content livens up the social media posts, boosts engagement, and builds a strong reputation for your brand. Reverse Image Search Tools can help you boost your social media marketing strategy.
However, it is necessary not to infringe anyone's copyright material, be it textual or visual. One of the great ways to find images for social media is the utilization of the reverse image search online tool. It will help you out in locating high-resolution pictures for social media posts. Whether you want to post a picture to your social media handle or want to incorporate an image into a post, a reverse photo search can assist you in this regard. 
The rise of social media has paved the way to share high-quality content. There's no point in sharing low-quality images. If you are sharing low-quality visual content, then user engagement with your brand on social media will decline. Therefore, you would need to post high-resolution content. In this regard, reverse image search online tools will help you out in finding the desired pictures.
Why do Social Media Marketers need to Search by Image? 
Social media marketers are highly in need of picture search tools. They require the tool for fetching high-resolution images. Along with that, they also need the tool to trace out sources that are replicating their original work without giving them credits. The tool is truly in their favor in every regard. The social media audience doesn't connect with the brand, which has a weak visual identity.
Therefore, creating a strong outlook that can entice your users' needs a concrete baseline. You'll need to stick with a visual pattern and have to maintain consistency. It will make your brand identifiable to the users. They would be able to distinguish your brand from others. It is possible with the help of a reverse photo lookup tool. Social media marketers will be able to develop consistency in their designs by having access to visually similar images. It is only possible with the help of a reverse image search tool.
Below, you'll come across the top 5 reverse image search tools to find great images for social media.
5 Reverse Image Search Tools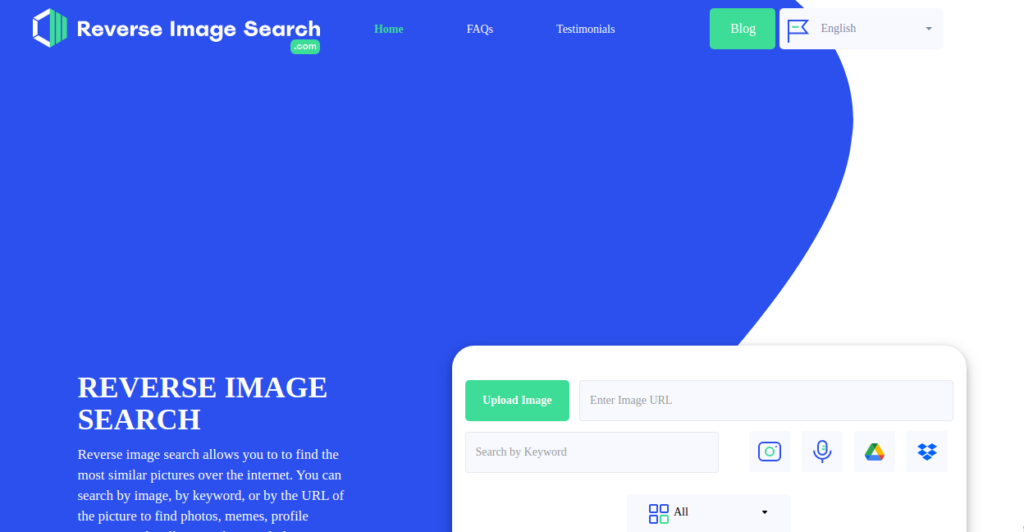 We'll list down the list with one of the most in-demand tools. Reverseimagesearch.com is one of the most advanced utilities for finding out perfect pictures for social media. The photo search tool comes with multiple features. All you have to do is open reverseimagesearch.com and find your desired picture by entering the URL or uploading it from your device, Google Drive, or Dropbox. The advanced algorithm of this reverse image search tool will locate similar images instantly.
Additionally, all the major search engines like Google, Bing, Yahoo, Yandex, and Baidu are integrated with the tool; by selecting one of them, you will be able to fetch results. The reverse photo search tool also has its own database, where thousands of pictures are stored. Once a user initiates a search query, the utility starts to match results with images present in its database and fetches relevant results for the user. Along with that, the photo search tool also supports multiple file formats, URL integration, accurate and fast results.
For that reason, this online image retrieval facility is great for social media marketers. They will be able to meet their requirements on the go. Along with finding pictures for social media, you can also find images for your own use, like wallpapers and other stuff.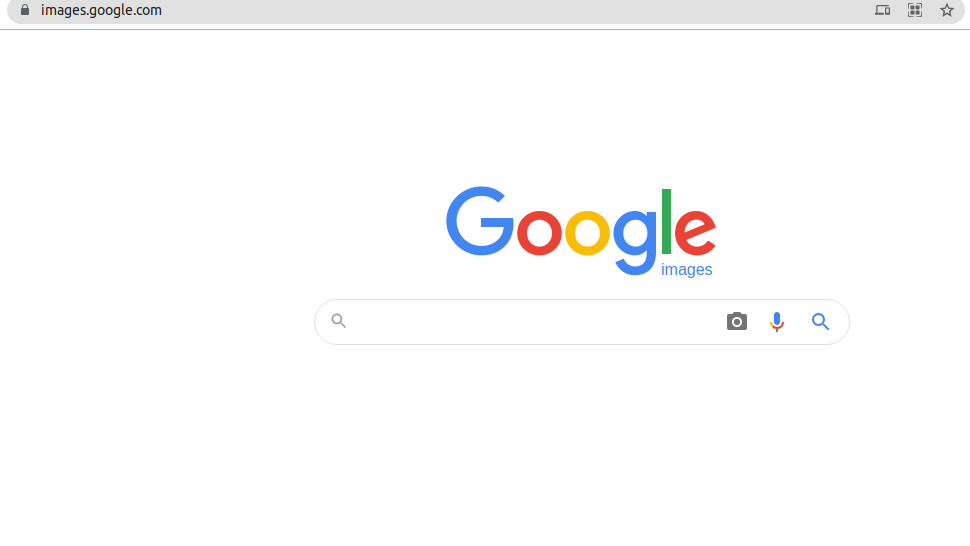 Google's image lookup is a powerful tool for multiple reasons. First, the utility is incredible because various features will amaze you. Second, you can use the tool to find high-resolution images for social media. If you are working on a limited niche and there isn't enough material about it on the internet, this tool could benefit you greatly. The Google reverse image search is quite different from the general image search. Normally, you enter a keyword to find pictures that you are in need of. Whereas the search by image tool of Google works in a way that a query is generated by either entering the URL of an image or uploading an image from your device. It gives a clear idea about your search query to the search engine giant. It allows Google to specifically find a picture that is relevant to your query while excluding irrelevant results.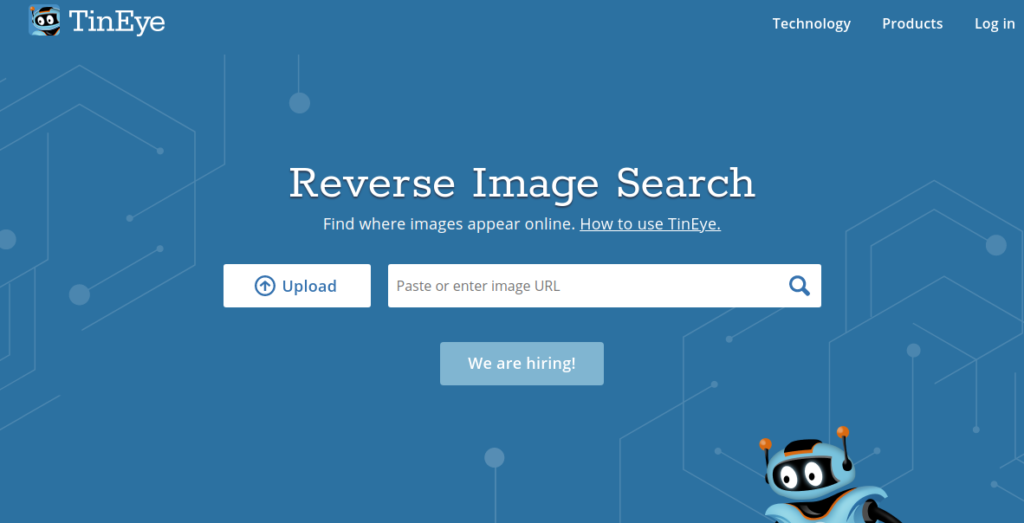 TinEye is among the most popular reverse image search online utilities. They have a large database of images and run similarity checks on the basis of matching objects, colors, shapes, and other elements. The platform has also incorporated an additional feature of facial recognition and search for images that are similar to the submitted query. You can either enter the URL of an image or upload an image from your device to find a picture. The tool will satisfy your need to locate high-resolution images for social media. The image identification works smartly and does not rely on keywords, metadata, or watermarks.
The tool will fetch out all the similar images and the ones that are also heavily edited. However, they have limited the size of uploading, and it should not exceed more than 20MB. The platform is capable of searching images in any format. Therefore, this reverse image search platform is surely the one you can opt for searching images for social media.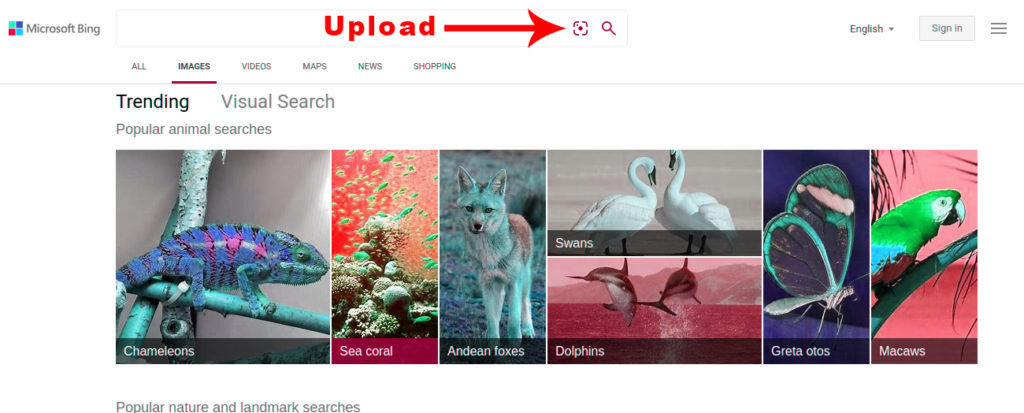 Bing is also offering a reverse image search facility for its users. The utility provides more streamlined results. For example, you would be able to find an image of multiple sizes. Along with that, the image match feature is also easy to use, and there are no intricacies involved. The results are displayed differently from the rest of the platforms; it omits site descriptions to give a clean look.
Additionally, various sizes of images are also available on top of the page. However, suppose you are finding images for social media with the help of a reverse image search before publishing the picture. In that case, you also need to give appropriate credits in the post to the original author. However, the image finder by Bing will undoubtedly satisfy your need to find high-quality images for social media. Therefore, if you are thinking of going for it, it won't be a bad option.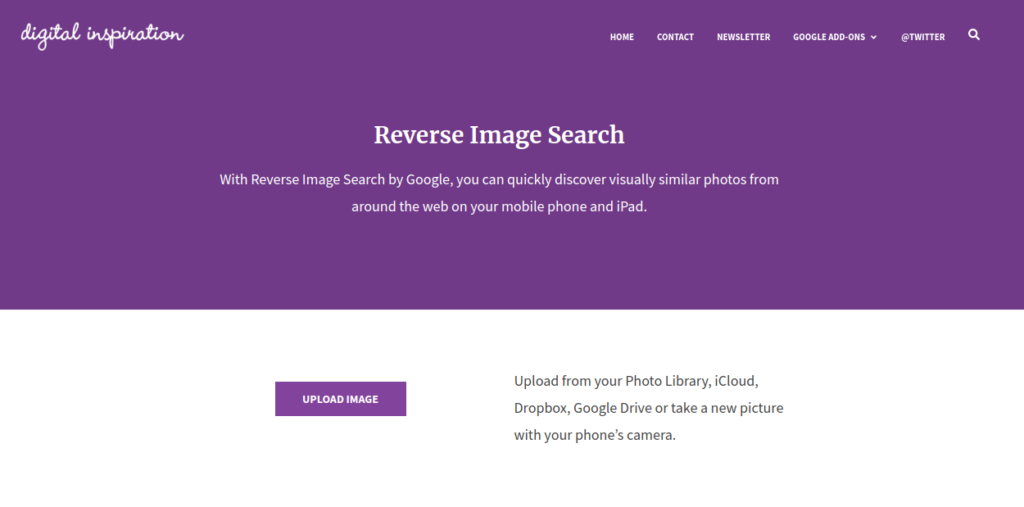 Another platform, which is offering a reverse image search utility is Labnol. The tool helps you out in quickly discovering visually similar images on the go. The results generated by this platform are more or less similar to that of Google. It is an exceptional search by image facility for social media marketers. You can access the platform from any device, be it a mobile or desktop system. The interface of this photo search lookup is also quite simple and easy to use.
Therefore, if you are searching for high-resolution images, it would be the best platform to opt for. The search results are generated once a query is initiated from the user's end. It will fetch out almost similar images and, along with that, pictures that are highly edited. For that reason, choosing this reverse image search platform to fetch out images for social media would be the right option to go for.
6. Image Prospector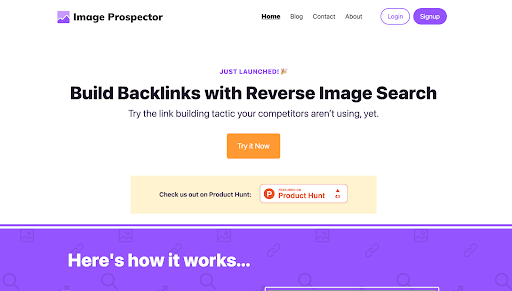 Image Prospector is another great reverse image search tool to consider for your social media.
Unlike other tools that require you to search for one image at a time, Image Prospector lets you upload images in bulk. You can upload 20 images at once if you want and it only takes a moment to get your results.
Since Image Prospector is powered by Google's image search engine, it returns the same results, but without requiring you to search them one at a time. It also filters out your own website automatically and saves your results so you can come back to them later.
If you're interested in boosting your site's search rankings, you can even use it to create an outreach campaign, and request sites link back to you if they copied one of your images.
Takeaway:
The search by image online tools is crucial for social media marketers. They can fetch out their desired photos instantly without involving in any convoluted process. The more high-quality images you will post; the more chances are to boost engagement. If you use relevant images on social media, you'll be able to gain users' attention. Building up a visual brand is as crucial as a sales pitch. If your pictorial content is strong, you'll be able to communicate with your targeted audience.
People feel more connected to visual content rather than textual content. If your visual appeal is weak, then there are chances that the audience will feel to be alienated from your content. Therefore, utilize the reverse photo search tool to extract images that can go in your favor by engaging the audience. Image manipulation services can also be done.
Moreover, the reverse image search tool is a great utility for digital marketers to find exceptional photos for social media. It helps them in fetching out pictures that may pique the user's interest. Social media requires consistency in design for engaging users. It could be built with the search by image utility. You will be able to find similar designs with different variations. The tool is undoubtedly useful for all social media marketers.
Along with that, social media marketers can also use the tool to find out sources that are replicating their original work. They can trace out the source, which is using the image without appropriate credits. They can ask for credits to build a brand reputation in the digital market. In the last analysis, marketers' designing and marketing needs are incomplete without the image finder tool. Therefore, they need to utilize the tool to meet their needs.
Suggested:
11 Sites to get Copyright Free Stock Images For Your Blog.
How EXIF Data From The Images Can Be Detected?
5 Best Reasons for why you should be adding images to your blog post.