The good news for Google Meet users is that a new feature has been rolled out that eliminates distractions.
Recently, Google rolled out a 'viewer mode' feature in Meet. It allows the admin to make all participants become viewers only and is restricted to sharing audio or video. This feature is named "Everyone is a viewer," the admin can select in a meeting.
Meet Viewer Mode
The main aim of this 'viewer mode' feature is to reduce the potential distractions or disturbances in the meeting. Such as audio disruptions, and only allow participants to view the admin screen.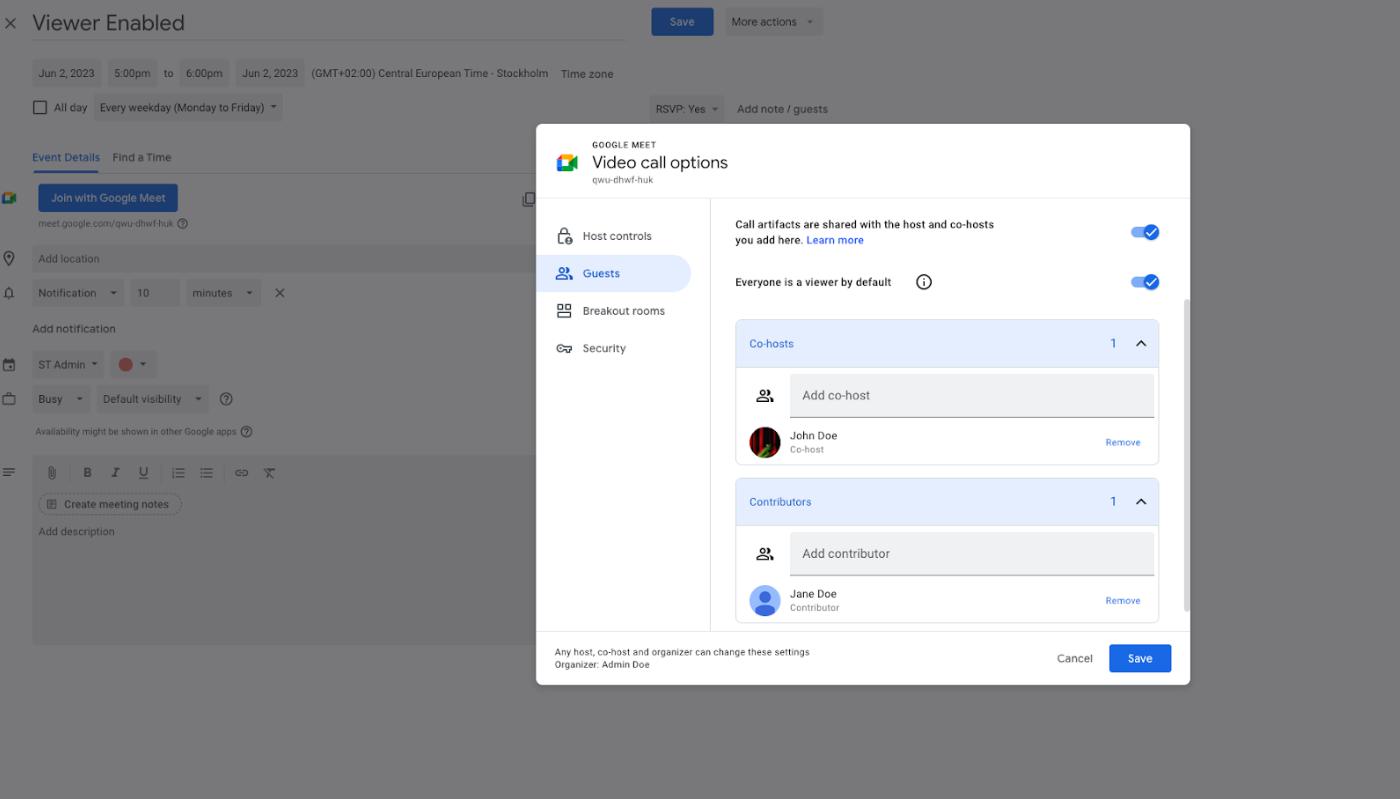 According to Google Workspace Updates, viewers couldn't share their screen or audio during the meeting. So that increases the focus on the speaker, and the content, making the meeting more fruitful and effective.
Google said, "When a large group meeting is required, the host can switch to view mode. So that participants can only view the meeting without sharing audio or screen."
However, viewers can use other Meet features such as QnA, Polls, etc. but not the in-meeting chat.
Meet Increases Participants Limit
Additionally, the Meet has increased the number of participants in a meeting capacity from 500 to 1,000.
This built-in viewer mode feature will automatically turn on when the number of joining participants is more than 500 in a meeting.
How Does the Viewer Mode Work in Google Meet?
Firstly, the Host will use the video call options while creating a new meeting.
There's an option called 'Guests.' Click on the 'Everyone is a viewer by default option.
Once the changes are done, all the participants joining the meeting will automatically turn into viewers.
However, the host can designate attendees to share or present screen/audio as co-hosts and contributors.
Google Meet Support 1080p Quality Video Call
Meanwhile, Google has recently rolled out a new feature that now Meet supports 1080p video calls and enhances user interaction on Meet. However, this feature is not for all users; it's only available for Google One premium members and some eligible workspace users.
Suggested:
How can Google Workspace Admin access your email?
How to Take Google Workspace Email Backup?