Bumble is a women-first dating and networking platform for connecting with the right person.
Bumble has many exciting features to keep its users engaged and provide the best experience.
Today, Bumble has rolled out a big feature, 'Compliments,' which allows users to send a message/note to anyone before a match. There's a 150-character limit to send a note to anyone on Bumble.
Sending a Compliment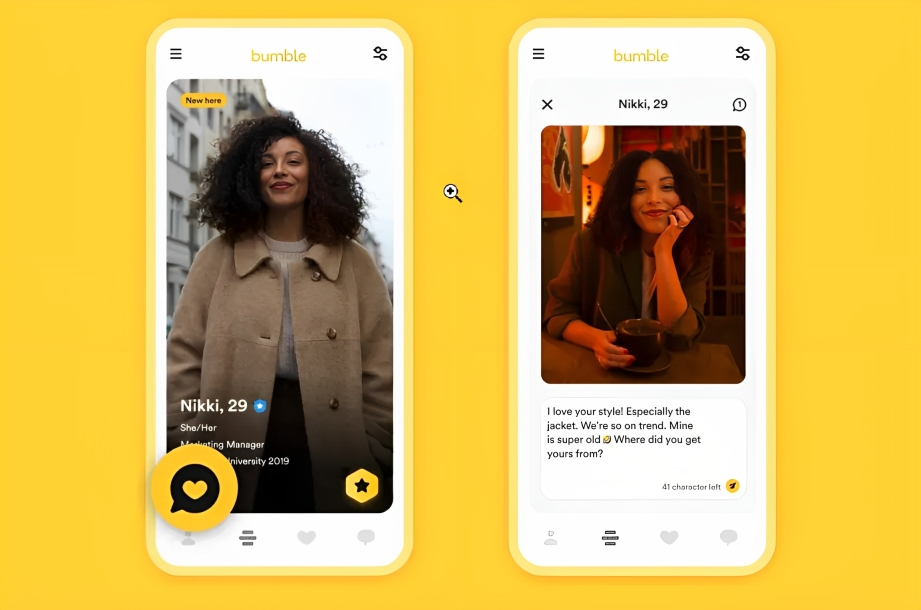 With this new 'Compliments' feature, users can connect with any person and start a positive conversation. It increases the chances of meeting with the best match person and builds a strong connection.
This new Bumble compliments feature' main purpose is to help users stand out and start their conversation positively.
Users start loving this latest feature and building connections with potential partners.
In a recent statement, Bumble's Sex & Relationship Expert, Shan Boodram, said the message before match feature was specially designed to help users easily spark connection using the What and Why of dating.
Like what is something fascinating about a person, and why do you want to get to know someone better?
Whenever a user sends any Compliment to another profile, then the user will receive a notification about the compliment and be encouraged to read the compliment.
There are numerous ways to send a compliment, like their bio, photo, or overall profile. 
Note: Remember that sending a Compliment is also considered a right swipe for the profile.
It's a great way for those who want to take the first move to connect with the right partner.
For free users, you can send only a limited number of compliments. So use it wisely, or you can switch to Bumble Premium for unlimited complimentary access.
However, when a user sends a compliment, it only shows for the next 24 hrs, and the receiver must reply to the compliment before it expires.
Receiving a Compliment
When a user receives a compliment, a notification pop-up on their profile feed; they've 24 hrs to respond to the compliment and accept the match, whether they can respond or swipe right to start a new conversation.
How to Send a Compliment on Bumble?
To send a compliment on Bumble, first, you must keep checking others' profiles until you find the best match to share a compliment.
Go to a selected person profile; in the bottom left-hand corner, you'll see a speech bubble. Click on it and add any text or compliment you want to share under the 150 characters limit. Once it's done, click on send. Now, Your compliment has been sent to your best-match profile.
Recent Launch Features
Bumble has launched various features such as Recommend to a Friend, Share Bumble profile, and blind-dating with Bantr Live that enhance the user's experience and help users find their potential match.
Conclusion
With Bumble's 'Compliments' feature, starting a conversation with a potential partner becomes easier for users and increases the chances of connecting with the best match.
Suggested:
Top 12 Dating Apps That are Transforming The Dating Industry's Future.
How to make money with a dating app?
How to Activate Facebook Dating?