YouTube has recently announced that starting August 21, 2023, fan channels on the platform will be required to indicate...
WhatsApp, owned by Meta, is introducing a new feature to safeguard users against unwelcome calls on their messaging platform....
Google has recently announced that they are now allowing the integration of Google Analytics 4 (GA4) properties with AdSense...
If you're an iPhone user, then you must be alert and careful before what you click on. There's a...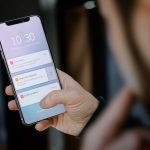 As Apple's recent launch, "Apple Pro Vision," has become a hot topic in the tech industry, people also want...
The good news for Google Meet users is that a new feature has been rolled out that eliminates distractions....
After nearly a decade, Apple launched its highly anticipated augmented reality headset, Apple Vision Pro. The product marks a significant hardware...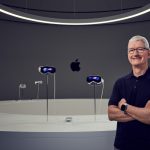 In a recent announcement on YouTube, they confirmed that the stories section will be removed soon. The features users use...
As AI is booming globally, most brands adopt it to keep their users engaging and entertaining. So Snapchat, with...
At WWDC 2023, Apple will soon announce the latest update of iOS 17, and just a few days left...