Threads app, designed for text-based communication on Instagram, was launched earlier this week. It has experienced a remarkable surge in user registrations during its initial 48 hours.
How many active users does Threads App have?
Based on the visible number of badges on Instagram profiles indicating the registration date for Threads. It has been observed that the user base for the Threads app has surpassed 100 million accounts.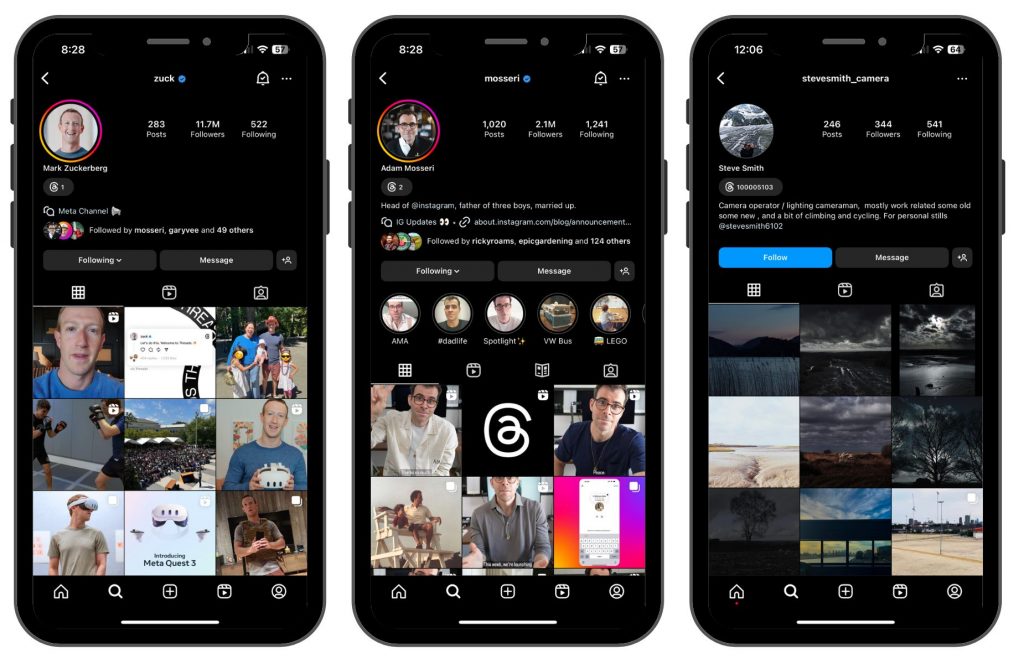 Mark Zuckerberg, the CEO of Meta, expressed the number of signups for Threads. The app has exceeded its initial expectations, reaching a milestone of 70 million signups. Furthermore, he mentioned that the app's growth to 100 million users has been predominantly driven by organic demand, with minimal promotional efforts involved.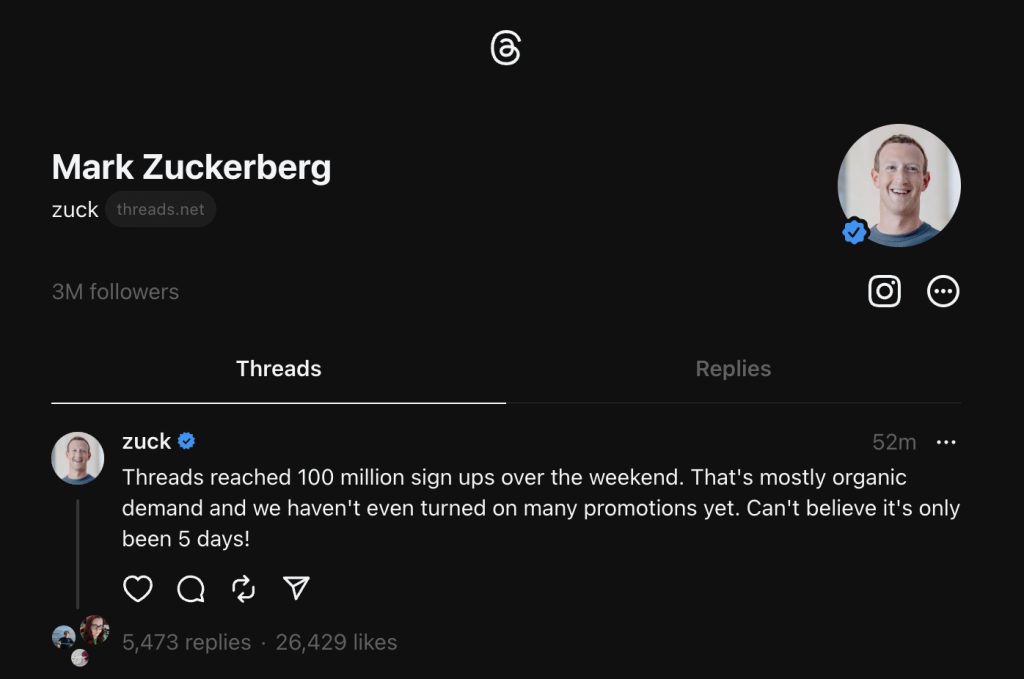 Adam Mosseri, the CEO of Instagram, expressed his celebration of reaching the milestone of 100 million users on Threads. He specifically acknowledged and appreciated the collective efforts of everyone involved in developing and managing the app.
Fastest 100 Million Users
The user count for Threads has now surpassed 100,005,103. To provide some context, ChatGPT reached 100 million users within two months. Whereas TikTok achieved the same milestone in nine months, and Instagram took two and a half years. The integration between Instagram and Threads allows the seamless transition for the 1.6 billion existing Instagram users. We will soon elaborate on the reasons for its unavailability in the EU.
Privacy Concerns Connected with The Threads App
Following the release of the Threads app, some users expressed their concerns regarding its privacy disclaimers, particularly related to the extensive data linkage to user identities. Among those raising privacy-related criticisms were Dorsey, who tweeted about the app's data requirements, and Musk, who drew attention to tweets discussing Threads' privacy notices. These concerns may explain why Threads is not simultaneously launched in the European Union (EU) alongside the United States (US).
Aaron Mendes, CEO and co-founder of PrivacyHawk, provided insight into the privacy concerns, stating, "The Threads app discloses the same data they *might* collect in their primary apps, Instagram and Facebook. Nevertheless, it serves as a reminder of the extensive user data collection carried out by Meta and highlights that users essentially become the product when utilizing any of their services."
Is it possible to delete Threads?
Due to the integration between Instagram and Threads, you can do so if you wish to deactivate your Threads profile or delete your accounts on both Instagram and Threads. Deleting your Instagram account is necessary to remove your Threads profile and associated data.
Nonetheless, steps are being taken to investigate the potential of erasing the Threads profile independently. It's important to note that deactivating your Instagram account will also lead to deactivating your Threads profile.
Suggested:
Instagram Threads by Meta – All You Need to Know.