Businesses can no longer afford to disregard the power of digital marketing. With a plethora of tools and techniques...
The manufacturing industry saw a massive revamp recently, paving the way for ' Industry 4.0'. Embracing technology and mobility...
To start with, it is natural that stress could arise at work for both employees and employers. Everyone experiences...
In today's modern world, if you want to do anything for commercial purposes then having a website has become...
Every business owner wants to see success in their enterprise, but many are having trouble seeing apparent outcomes and...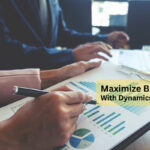 Fashion retail has always been an industry that prioritizes aesthetics and style. However, in recent years, the importance of...
As a Software as a Service (SaaS) manufacturer, you already know that customers want products that meet their demands....
When we talk about using AI and machine learning in the real estate industry, some may imagine a house...
The healthcare industry is one of the largest generators and consumers of data. Its data analytics expense was US$29.1...