A blockchain records transactions across a network of computers. Once a block is added to the chain, it cannot...
Business mail refers to any physical mail sent or received by a business. This can include invoices, contracts, marketing...
Businesses invest millions of dollars in acquiring and developing new connections with people who might become customers in the...
If you are a business owner or aspire to be one, business credit is the first term you should...
Are you a local business owner looking to tap into the massive potential of social media marketing but need...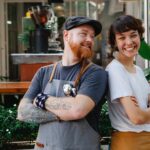 Data enrichment is analogous to gold mining. Although gold may be plentiful in mines, it must first be extracted...
Selecting a domain name is like selecting a company or business name. Choosing a cheap domain name requires extra...
Managing workplace conflict is an important aspect of a business owner's responsibility. Conflict can arise from different sources and...
Online banking is one of the best financial innovations of the 20th century. Despite the huge possibilities it brings,...