The travel and tourism industry has grown immensely over the years and now comprises around 2% of the global...

People are shifting towards the internet instead of cable tv or any offline activities. Even I prefer watching Online...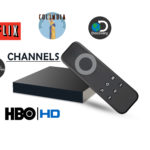 TikTok is one of the most profitable and growing Social networking sites in the world. Initially, the app was...

In today's world, with a vast amount of opportunities at your disposal and technology that's ready to make those...

Hosting is the first baby step to your successful online career. It is nothing but the space that you...
A lot of people face problems for merge two Facebook pages and some people don't know "how to merge...

To ensure that your business thrives going forward, you need to ensure that your team performs at their very...

Do you know why it is necessary to automate your business in 2021? And, how to automate your business...
iPhone app development has always been in talks. From around 2.2M apps in the app store to 2,540 apps...

In the present business scenario, two technical fields, namely cloud computing and cybersecurity, are in great demand. The decision-makers...