What is the modern-driven app? When it comes to selecting a mobile app development platform for the purpose of...
When it comes to choosing a backend technology for your project, it can be difficult to decide between the...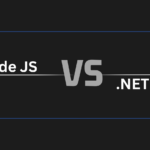 The construction sector is undergoing a digital transformation because of developments in technology. There are several instances of modern...
If you are planning to build a music streaming app and the answer is yes, you are at the...
According to data and analysis from a leading DDoS mitigation and content delivery network (CDN) company, Cloudflare, Application Programming...
PDF documents are a great way to share information that is formatted and looks the same on any device....
Online shopping is becoming a part of our life. Whether you want food or groceries, you don't need to...
The technological intervention has certainly opened a gateway to growth for organizations. It has increased their productivity and enabled...
If you're looking to assemble your own PC, you've come to the right place! This blog post will provide...