Times have changed, and most of the laptops now are no longer equipped with DVD drives. Still, there are many DVDs on the market, which we would like to watch on the computer, on the tablet, or even on the mobile. In those cases, you need software that allows you to convert DVDs to digital format. A good alternative is WonderFox DVD Video Converter.
Nobody wants to spend hours copying a DVD. Therefore, this program offers a very complete, simple, and quick solution. However, this software can do more. It's possible to download videos from YouTube by copying the link to the software, and it can also edit and transform the downloaded videos to any video or audio format. Let's get to know this software.
Advantages of Wonderfox DVD Video Converter
Before talking about how to use this software, it is important to know about the advantages of this software. There are certainly many programs that have similar functions as WonderFox DVD Video Converter. However, this software has its own advantages. These are the main advantages:
Read striped DVDs:
It can be annoying if the DVD is scratched accidentally or too old to be played. Fortunately, the WonderFox DVD converter can be very useful for this case, because it allows you to copy damaged DVDs.
It has multiple conversion formats
One of the biggest problems with playing a DVD is that the format is not compatible with your device. This software solves these problems since it has multiple formats like mp3 downloaders that are optimized for almost any device.
This means that you can convert your converted DVD collections or videos to be compatible with iPhone, Nokia, PS4, smart TVs, among others. Here're some examples: MP4, AVI, MKV, WMV, MPG, MOV, M4V, VOB, ASF, MTS, TS, M2TS, and DV.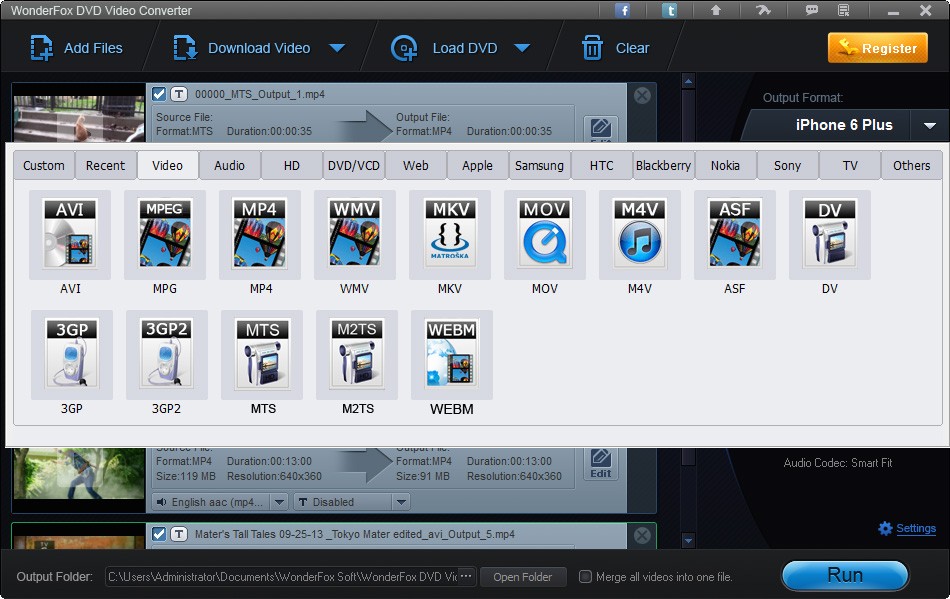 How to use WonderFox DVD Video Converter?
Option1: How to add a video
This first option is designed to convert a video that you have on your computer. After clicking on " Add Files", then you can search for the video from your computer. Once this is done, you will be able to video in the software in detail, such as the source format, duration, file size, and resolution.
After you have selected the video, you must go to the right side to choose the format. If you select the option "Parameters", you can modify elements such as resolution, codec, frame rate, and more. These choices are quick and easy to access.
Suggested:
Creating Digital Movies with DVD ripping software.
Option 2: Download video
If you want to download a YouTube video, you need to click on "Download video", a box will pop up and there are a few steps for you to follow. In the first field, you must place the link of the video that you want to download and select "Analyze". In a few seconds, the process will be completed and now it's time for you to click on "download".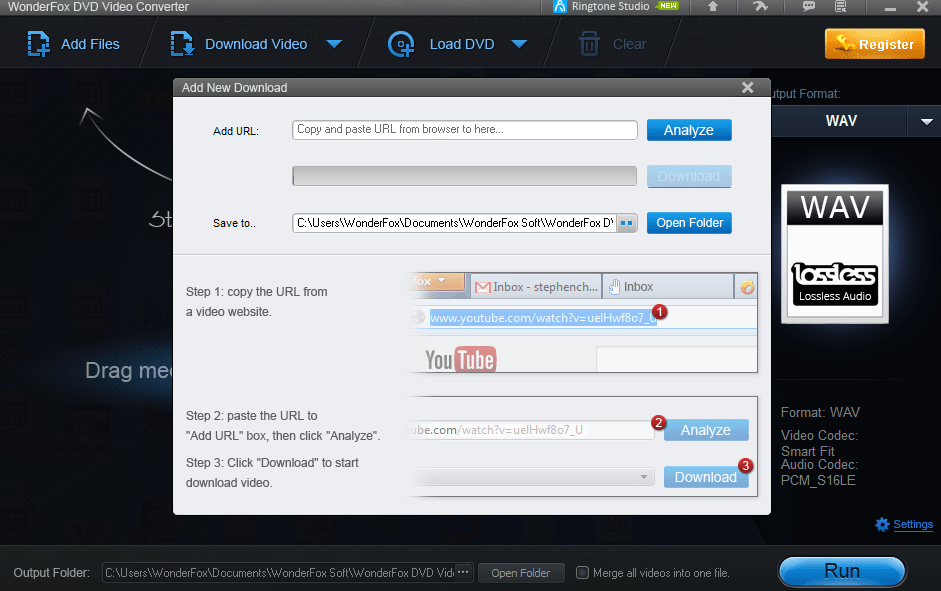 Option 3: DVD Load
Now, if you want to convert a DVD to digital format, you must select "Load DVD". Then you need to choose the DVD drive and select the DVD that you have. After this, you can transform the DVD into the available video formats.
A great advantage of this program is that it automatically detects the files from the DVD disk. The process of DVD converting will be simple and fast. You don't need to learn more details about its operation. Just follow the steps on the interface, then you can convert the DVD quickly.
Suggested:
How to convert SD video to HD video?