Develop a Smart TV App: The universal smart tv market was near about 268.9 million units in 2020. You are estimated to witness a 20.8% CAGR from 2021 to 2028. In 2020, the flat screen type section held the major, above 95.0% share of the smartTV market together in terms of revenue as well as quantity.
The 46 to 55 inches smart TVs are leading with a 38.0% revenue share of the market for smart TV, in 2020. In 2020, Asia Pacific held the top position, with above 38.0% share of the global smart TV market. It is projected to carry its domination in upcoming years too.
What Are Smart TV Apps?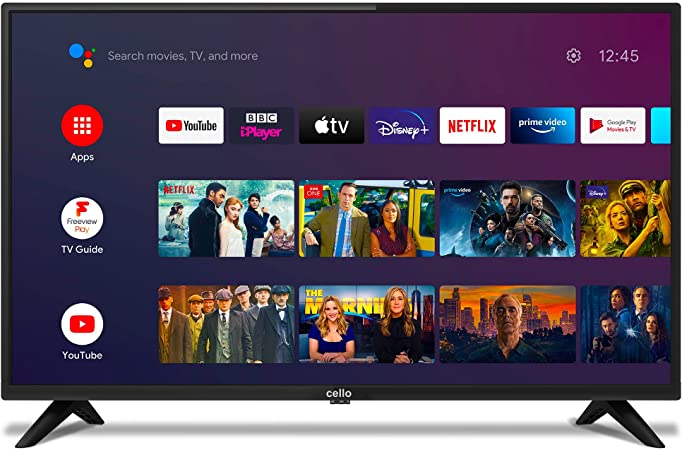 The main advantage of a smart TV is access to many channels that provides TV programs, movies, and music without the requirement of being connected to a TV antenna or subscribing to any cable/satellite service. Also, many smart TVs provide web browsing, gaming services, and access to nonconflicting media content stored on your computer.
Smart TV grants access to movies, tv shows, video games, apps, and much more. Some of these apps which are available include Hulu, Netflix, YouTube, Spotify, and Amazon.
Benefits of Developing a Smart TV App
Smart TV apps grant TV users to stream online content via their TV screens and engage TV-specific features. In addition to it, Smart TV apps also provide a great deal and value to their developers. There are many more advantages including the offer to tap into the world's biggest Smart TV audience. Smart TV apps also make it effortless and convenient for users to search for their preferred content, connect and watch on a TV or switch to watch the same content on their mobile device.
Key Features to consider while creating a Smart TV App
User-centric:

The

Smart TV application

should be effortless and user-friendly too, or people won't be fascinated by using it.

User preferences:

A Smart TV app should be easily customizable, keeping in mind user needs or they won't find it relatable to them. Develop the app in such a manner that it becomes effortless for the user to install add-ons or other apps.

Security:

For any user, an app that provides security or holds their data safe is preferable.

Content segmentation:

While creating the app, make sure the content is rightly integrated and distributed so that it's easy to use the app. You can divide content based on trending, genre, ratings, language, and other variants.

Connection to social media: Smart TV apps that keep the user integrated with social media assist them in relaxing and watching their favorite content, without the need to walk here and there with their mobile devices.
Reviews and ratings:

Your Smart TV app should be created in such a manner that users can give their reviews and ratings.

Reliable and secure payment gateway:

If you are thinking to create a high-end Smart TV app, you require a safe and trustworthy payment method along with multiple payment options for users in various locations.

Multi-device and multi-lingual support:

Many users may have a smartphone and laptop, meaning the Smart TV app should keep up streaming on more than one device. This way, the customers can access the available content they prefer in a single subscription. Multi-language support is an additional benefit, mainly for those whose English is not good.
How Much Does It Cost To Develop A Smart TV App?
Many factors affect the price, regulating the twist of the app development. At 40$ per hour, the approximate cost will be:
Simple App Cost Development – $40,000 to $60,000.
Average App Cost Development – $60,000 to $150,000.
Complex App Cost Development – from $300,000.
In complement, the proper and accurate cost calculator needs to have a wide range of mobile app development services and the needed amount of time:
the complication of the design and the number of viewers;
development procedure
quality affirmation phase;
number of operations and features;
the complexion of features;
the complexion of the database;
number and complexity of 3rd party integrations;
implementation of safety protocols such as HIPAA or GDPR;
Size and level of the development team.
Conclusion
Are you seeking smart tv app developers? Roku tv app developers are a team of experts to develop smart tv apps. Their apps are always user-centric and their Roku Tv is much better than a smart TV. Roku TV models offer buyers a very effortless to use, easily customizable home screen, a simple remote, and all other things that you just need for watching a smart TV, launch shows, and launch movies. Automatic software upgradation with new characteristics and the latest streaming channels and upgrades are also provided to the customers.
Suggested Post:
Use Roku Hacks To Watch Free Movies and TV Shows