If you want to know about Roku Hacks that can help you to use it in an excellent way. These hacks will enable you to use them in an easy way and are free for sure. Roku is a brand made of hardware of digital media players which was manufactured by the American company Roku, Inc. They offer access to streaming media content like TV Shows, Movies from various online services which are available. We must take heed of the first Roku model which was developed in collaboration with Netflix and was introduced in May 2008. Roku free movies hack can really help you to watch free movies.
While we know that Roku devices cannot be decamped or jailbroken like other modern smart devices. There are a lot of cool features, workarounds, and "simple hacks" available that can extend Roku's featured content to reach and operational flexibility in devices.
Now, We will be checking out at least 20 ways that you can enhance your Roku experience on your devices.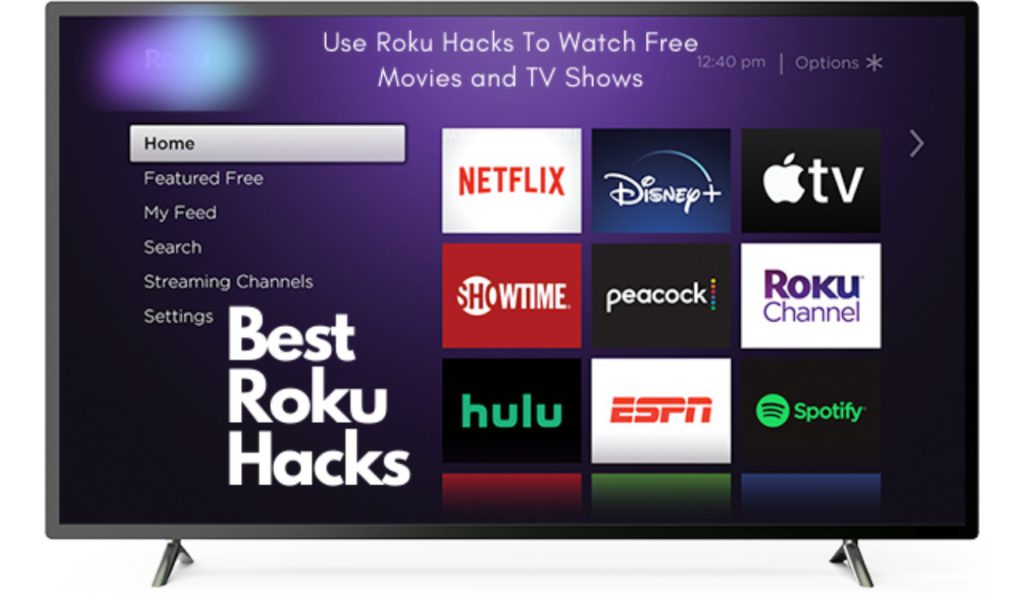 Roku Hack enables you to watch free movies and TV shows
You can find here many free movies and TV shows which are available on Roku in the following ways that you may enjoy.
As you know the Roku Channel features a selection of free movies and TV shows available publically.
Roku is providing you with a periodic update on the list of the most popular channels that offer free content. If you are desiring to see this list, press the Home Button on your Roku remote and go to Streaming Channels. You can select Top Free. From there you can add any of the channels to your list as you want to make a great list of your choice.
For more information. If you know the name of your favorite channels you can add them to the free channel you want to add. You can choose to go to Streaming Channels and you can start typing it into the Search option and see a list is available on Roku.
There is more another way to find free movies and TV shows. You have to go into the search category on the main page of the screen. There you have to type in the movie or program title and see if it is offered by a channel available on Roku.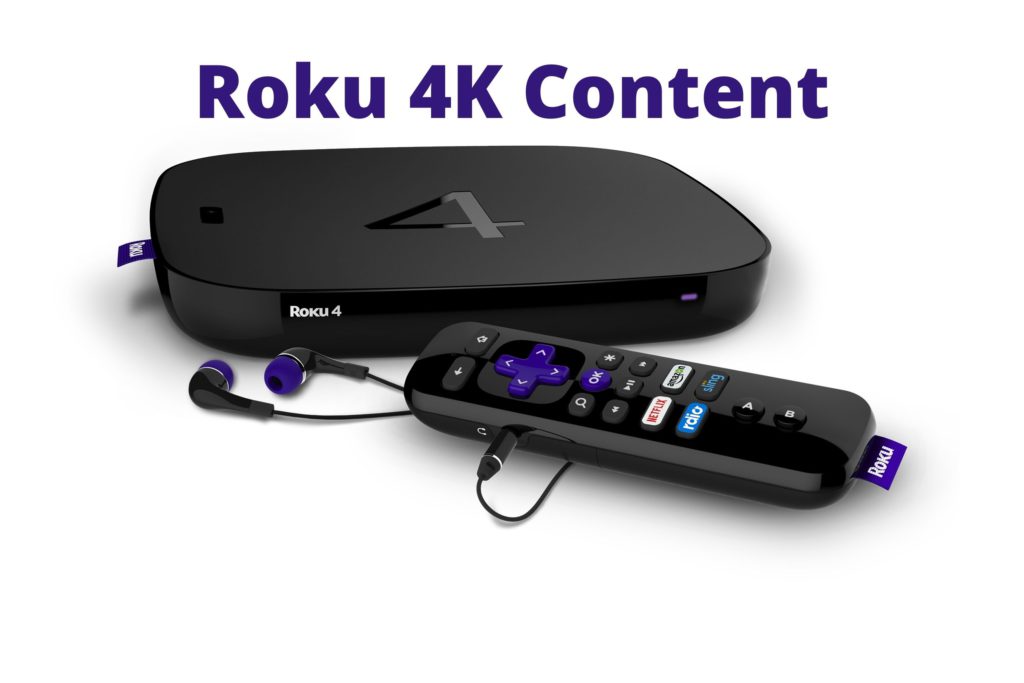 1. You can Find 4K Content
You could be able to see on the left-hand side screen and the top of the written 4K UHD Connect Available. Hope you have a 4K-enabled Roku screen device. Now you can find out what is to watch in 4K quality by clicking on Streaming Channels and selecting UHD Content which is available on your screening device.
This option will provide a listing of channels that offer 4K content to you. You can see all contents are not available free offered by those channels is listed in 4K UHD. You have to check out what they are offering freely. Always remember to make your 4K content search easier. You have to install the 4K Spotlight App from the Roku Channel Store. Then you have to find available programs and movies offered in 4K across multiple channels as are willing to Make Free Movies and TV Shows.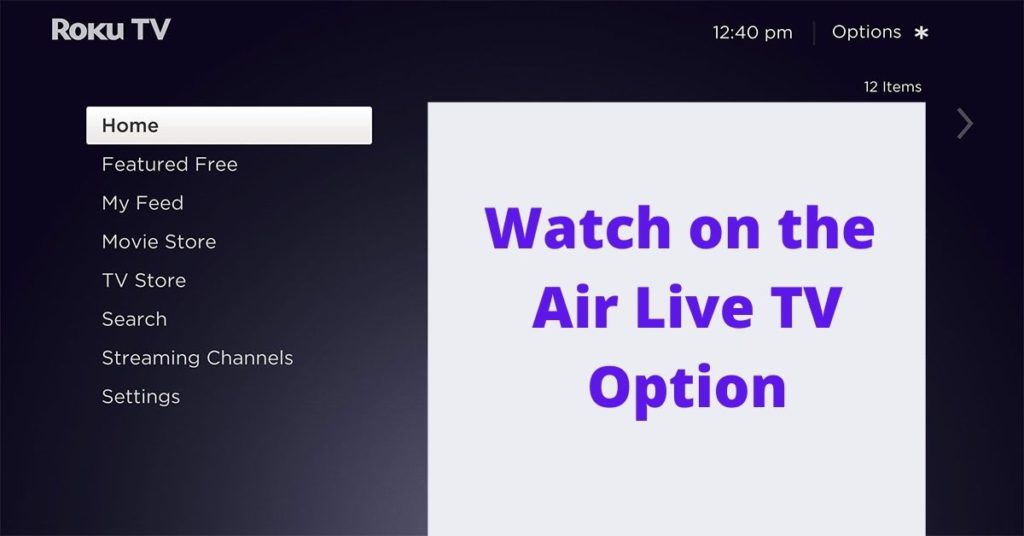 2. With Roku Hack, you may Watch on-the-Air Live TV Option
Maybe you can't attach an antenna directly to Roku but you would be able to use a Roku stick or maybe a box in combination with an OTA called (Over-The-Air). DVR (Digital Video Recorder)such as Tablo device or external device tuners such as AirTV and Clearstream TV insight of you.
These devices will help to receive TV signals via an antenna. Then you would be able to stream them very easily wirelessly to your Roku streaming stick or box, after installing the companion Roku Apps.
Besides information, if you are optioning for the Tablo in combination with a USB hard drive. Well, you can also use your Roku to schedule and playback. What content Tablo can record above its companion hard drive for you?
3. Add Secret or Non-Certified Channels
Have you heed over one of the most popular Roku hacks is listing Non-Certified, Private, or Secret channels in your channel list? You know very well, these channels are not displayed on the Roku Streaming Channels list. because these are Non-Certified, Private, or Secret channels to add these channels you need to log in to your Roku account on a smartphone or where you can enter a special code from Roku.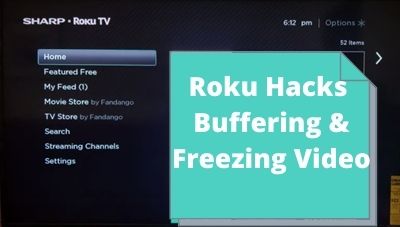 4. Roku Hacks Eliminate Buffering or Freezing Video
You can see some streaming services are automatically adjusted the video quality of their feeds based on your bandwidth speed. But here are something do not adjust at any option. This could mean that sometimes you may encounter buffering, skipping, and freezing on some content. Because your internet speed isn't sufficient to provide fast speed enough.
You may also have a monthly data caption, which means that if you watch streaming content in a specific month, you may be overcharged for the fees.
Hove, you noticed? You can go into a secret Menu and change the bitrate to which your Roku receives the streaming signal. This can reduce problems such as buffering and freezing your content. As well as save on any data cap. Yet, you may have to suffer to settle for a lower-quality video while streaming. You have to make this adjustment press Home over five times at least on your Roku remote.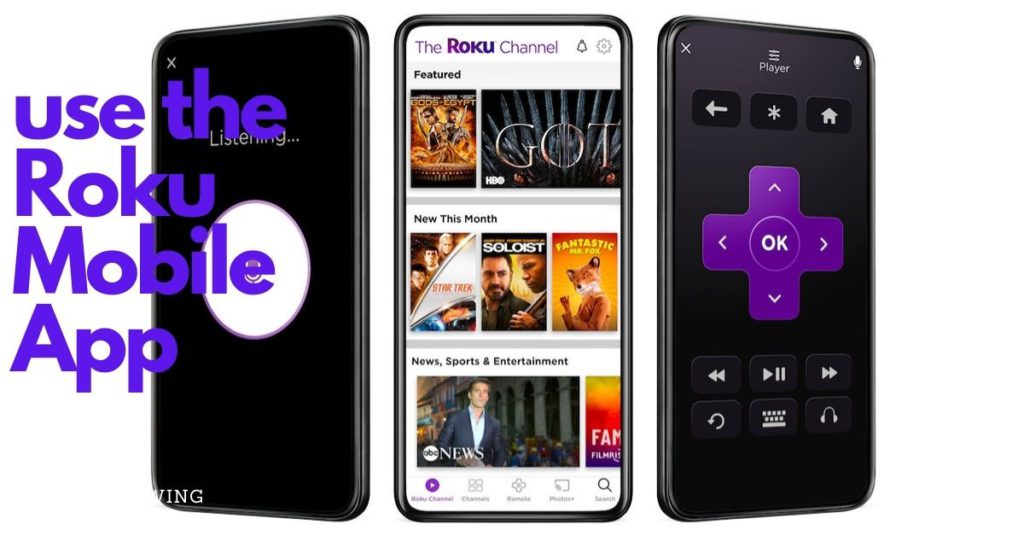 5. You can use the Roku Mobile App
Roku Mobile App is best instead of using a Roku remote. Through the Mobile App, you can control Roku using Mobile App, which is available for both iOS and Android devices. Roku App provides you with voice search capability in addition to other Roku functions that are working. The mobile app can also provide you the ability to listen privately to your Roku channels using the smartphone's speaker and earphones.
5. Roku Hacks can Mirror Your Smartphone
I hope You have a compatible Android or IoS smartphone the processing for iOS is a bit more involved. you can use the Screen Mirroring option and you know, this is one of the favorite options people use. This can display everything you won't see through your smartphone screen to the Main Screen (including streaming services that you can enjoy on any platforms such as KODI, photos, videos, web pages, and more).
Screen Mirroring does not require an internet network connection. The signal can be connected directly from your smartphone to the Roku device or any of your Roku TVs. Maybe your phone could be engaged with Roku Device and it cannot let you perform any other tasks on your phone. While your contention is being mirrored from your Smartphone to Roku Device you can enjoy streaming.
I hope you can enable screen mirroring on Roku by following the steps. Activate the Screen Mirroring feature on your Android IoS Phone first via your specific phone's settings.
Then, gaze on your Roku remote, simply press the Home Button and click on the Settings option. You will see the option System then go for Screen Mirroring and then choose the right name of your device from one of several Screen Mirroring Modes displayed.
See Prompt Option:
Your Roku device can display an on-screen prompt confirmation of a screen mirroring request on your device.
Put Always Allow:
Seeing Screen Mirroring is enabled which can be detected at any time.
Be Careful to Never Allow:
You may notice that All screen mirroring is blocked without an on-screen prompt appearing on your screen. This option often disabled Screen Mirroring features when selected.
Suggested:
Kodi vs. Jellyfin — Which One Should You Go For?
6. Help You to Try Screen Casting Devices
You can choose the Allowed Deviceslist or Blocked Devices list. If the option is "Always Allow" or "Never Allow" options have already been chosen you won't be able to connect this selection to operate.
Here is another way to view content from your smartphone with your TV using Roku is via an excellent Casting feature. This is working for select apps, as well as photos and self-made videos, etc. You may entertain With casting, as the selected content is playing on your TV device. You would be still able to perform other tasks on your phone at the same time.
Sometimes you may see that all Apps are not supported for Casting, Unlike Screen Mirroring. When your smartphone app is compatible with Casting like YouTube and Netflix etc. The Cast Logo popup will appear on the screen near the top of your smartphone screen. You have to click on the icon and casting will be initiated for you.
Please Note: Sometimes your smartphone can ask for required pre-setup, or App installation before you enjoy the Casting feature.
7. Enjoy your Entertainment Content Stored on a PC or Other Storage Devices
Enjoy your Entertainment Content Stored on a PC or Other Storage Devices. You can see things in addition to streaming channels. Roku Media Player app is allowing you to access and permit you to play music, photos, and videos from your PCs and media servers connected to the device you are using at your home. The Roku app is also compatible with media servers software and Windows Meda Player.
Pay attention to more information. If your Roku device or Roku TV has a USB port option then you can playback content from USB flash drives.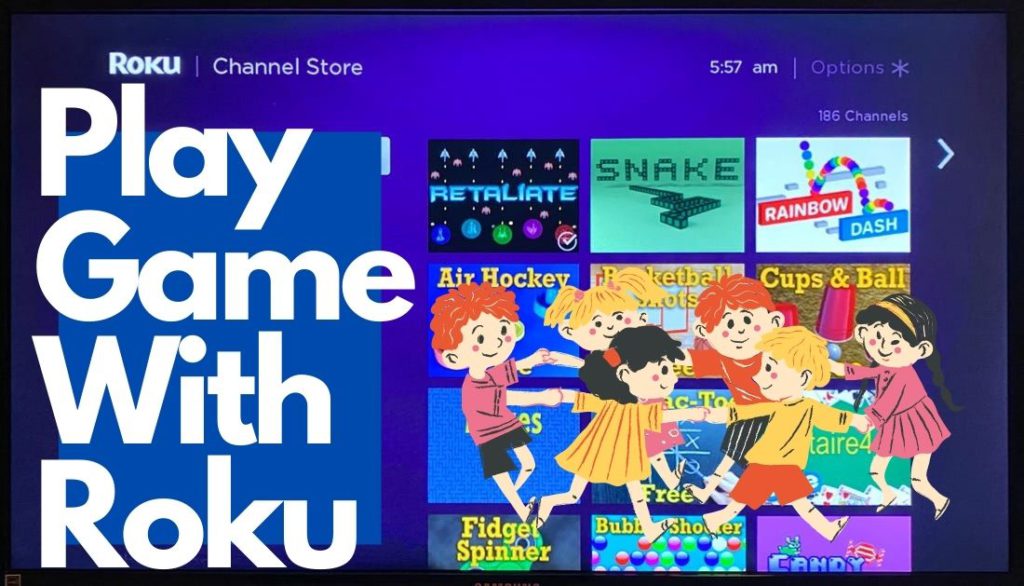 8. Helps You Playing Games:
Playing a game on your Roku can be an extra entertainment feature. Your choice of Watching movies and TV shows is a good option for you. But you can also play games using your Roku. Pay Attention that there are some fun games that you can play on Roku. It will give you the best features to use the Roku Enhanced Voice Remote or Gaming Remote and this is depending on which Roku model you are using. It was offered as an optional accessory while purchasing.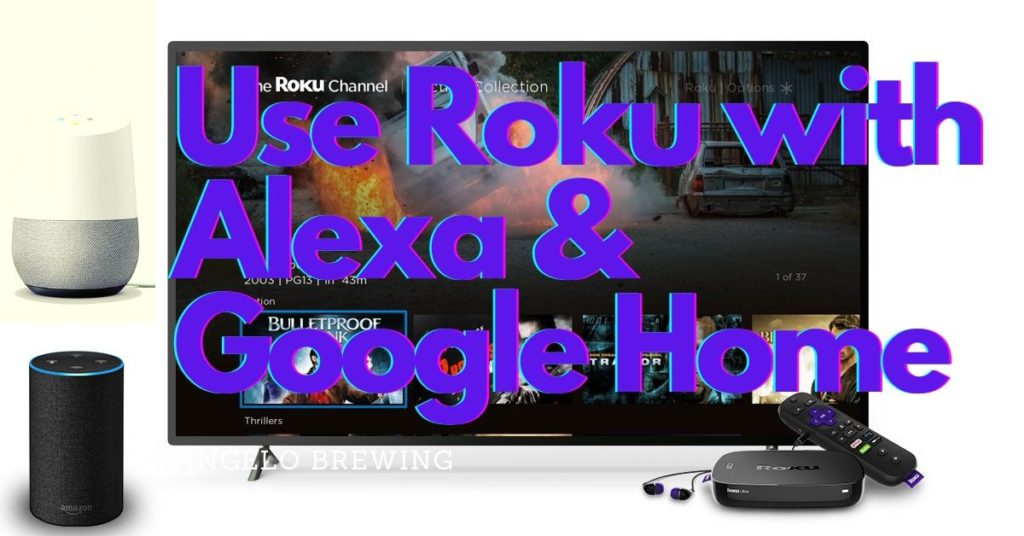 9. Control Roku with Alexa or Google Home
To use Alexa and Google Home. You could be required to use third-party apps from Appestry called Quick Remote. For Alexa, the app is available for Android and iOS mobiles and tablets. You may use Google Home, the app is only available for Android.
For more details on what to do after the installation of the Quick Remote App. just follow these simple instructions for Alexa and Google Home voice control.
You must know the Quick Remote app has limited you to using 50 free commands per month which can run out very fast.
10. Closed Captioning:
Roku is offering you closed captioning for the hearing impaired. But with an added twist. In addition to traditional closed captioning for entire programs or movies, you can set it up to only work for "instant replay".
Sometimes you have missed shows or movies you are watching. Maybe Due to an interruption or background noise surrounding you. Or maybe sometimes the speech is not clear. You have to understand the last few seconds of a show or movie you are watching. You can use Roku's replay button to go back repeating it with an addition of not only hearing the voice but displaying the text of what was said.
We will guide you to set this up on your Roku with Roku free movies hack. First of all please go to the onscreen menu. You can click on Settings, then Captions. Remember on some models you may be prompted to click on Accessing.
11. Has Screensaver
Roku's screensaver is an application that fills your Roku TV screen with moving image patterns. when your Roku starts streaming player or Roku TV is not in use to stay screening. If you have your Roku selected but are finished watching content for a while and leave your TV on, Roku will use default to its screensaver after some time.
12. Enjoy Listening Through Headphones on Roku Devices
You can Select the Roku models provided and the remote control that you can have with a headphone jack and a pair of earphones by purchasing.
You will see when it is activated. Your Roku device will send audio wirelessly to the remote. Now you can listen with earphones. Even you can also enjoy its facilities, especially for late-night private listening to music.
If you are willing to use a Roku device to send sound to both earphones and the TV's sound system at the same time. You can access a special menu by keeping in mind the following buttons located on the right side of the remote. You can Volume Up by pressing (twice), Volume Down by pressing (twice), and activate Audience Audio.
13. Use Roku With a Home Theater for Better Sound
When you have a home theater receiver in your setup at home. You can connect your Roku streaming stick or box to its receiver (via HDMI) instead of your TV. This receiver will pass the video streaming through to the TV.
14. Always Personalise Your Roku Screen
The best option is to change the theme. Theme changing is one of the best ways that you can personalize your Roku experience. You can change the color and styles of the menus. Always remember the theme defines the overall look of the Roku interface.
When you want to select or change a theme. Please simply press the Home button on your Roku Remote. Then go to the Settings option. You can see there go to Themes option and select My Themes. Here you can select some pre-installed theme options. but if you want to select Get More Themes. You can select from additional options that you can add to the Themes. Always remember some themes may require payment to use available themes.
15. Always Remember to Customize Your Channel Order
Whenever you want to add a channel to your home screen. It will automatically be placed at the bottom of your lists. If you want to add lots of channels. Then you may end up hovering to scroll through your entire list to find it at once. You can organize your list for a better reflection of your channel's viewing preferences.
16. Website Browsing With Roku free movies hack
Please remember that Roku doesn't have a built-in web browser. but there are a couple of workarounds in it that can help Web Browser. Your smartphone may have any web browser you have installed there. You can install the Web Browser from the Roku Channel Store which provides access to Google Web Browsing.
Please Note: The Web Browser from the X app can require a subscription payment of $4.99 per month.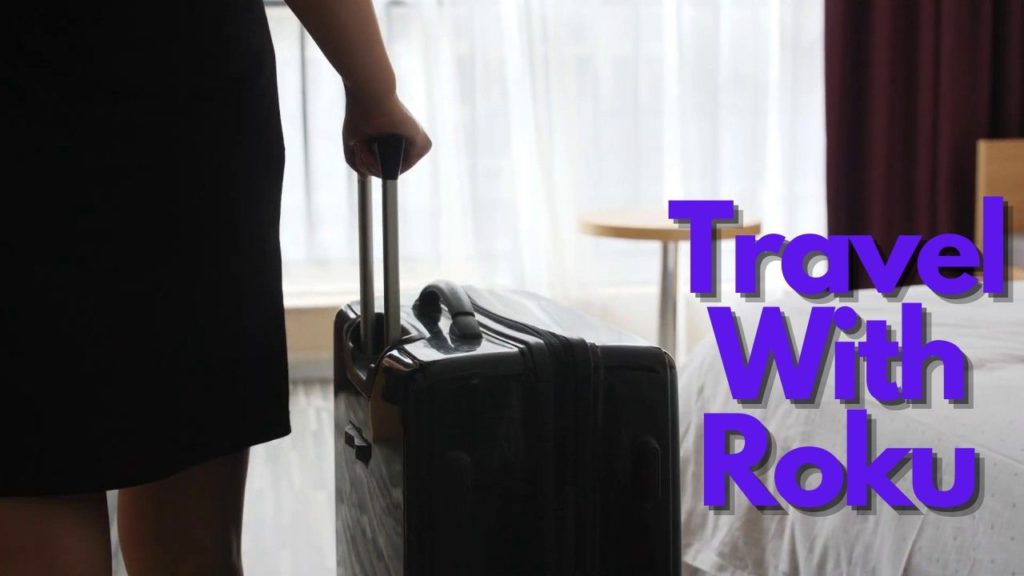 You can also Travel With Roku
If you are planning to Go on a vacation? You know, Roku has the best feature for you called Hotel and Dorm Connect.
First of all, make sure that your Roku has the latest firmware update. You have packed all the needed accessories like HDMI cables. Find out one thing if the Hotel or Dorm will be provided WiFi the TV you are going to use has an accessible HDMI input.
Once you have established the Network connection. You can select the I am at a Hotel or College Dorm option. After that several additional prompts will appear on your TV screen for authentication rutin. It may ask for entering a WiFi password to use the specific network and the Roku server.
Conclusion:
This guide will enable Roku free movies Hack. In this article, we have listed many hacks to watch movies and TV Shows at your time and at your place whether you are roaming or staying in your home.
Suggested:
How to connect Firestick to new Wi-fi without a Remote?
Sites to watch Tv Series Online Free
How to Download Apps on Firestick without Credit Card Information?
Firestick vs Roku: Which is Better to Use?