So, you have got a Brand-New Amazon or Kodi Firestick, but you are confused, how to use it to mirror your Android smartphone screen? So, if you are a beginner and if you do not know how to mirror your Android Phone Screen to Fire TV stick. Then we are here only for you, and we will tell you how do you mirror Android to Firestick. Following some easy steps and with the help of these steps, anyone does Mirroring from Android to Fire Stick.
You can very easily mirror the screen of your smart Android phone to your Firestick. Before this user needs to connected both devices (Android smartphone and Firestick), you are ensuring that both devices are connecting with the same Wireless network.
Step 1: Activate Screen Mirroring on your Firestick/ Fire TV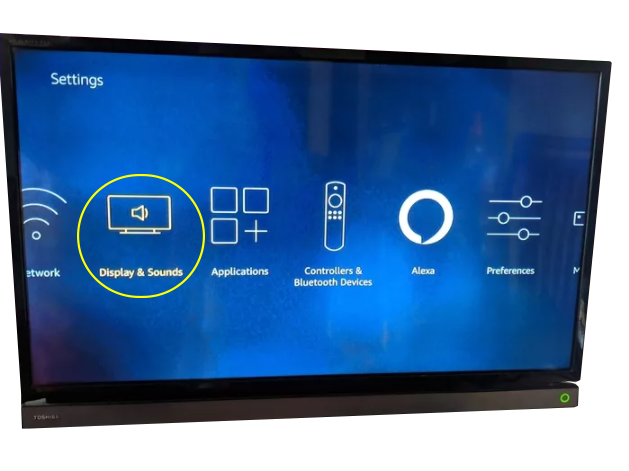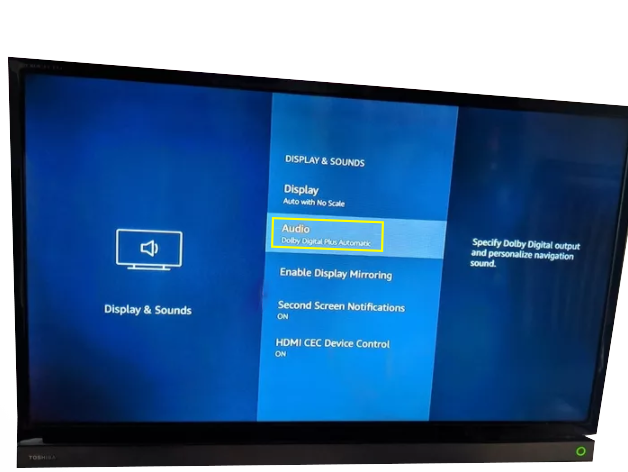 First, you go to your Firestick menu & then you Keep holding down your Firestick and then moving right until you reach on your Home setting with your Firestick remote. And Then click on the Mirroring and to enable it, and after that, you can allow It in Mirror Settings > Sounds and Display > Display Mirror.
Step 2: Enable your Screen Mirroring on your Android Smart Phone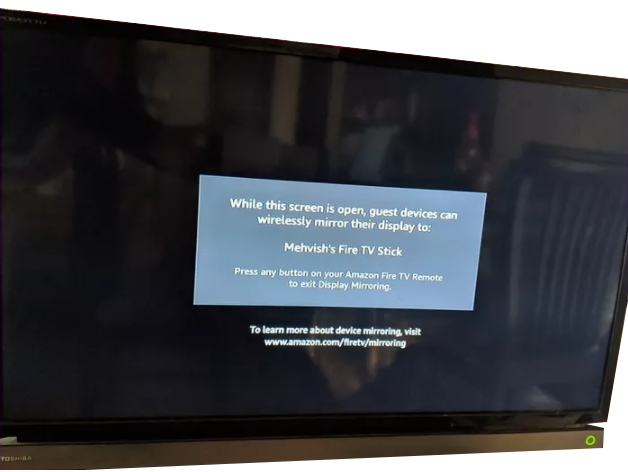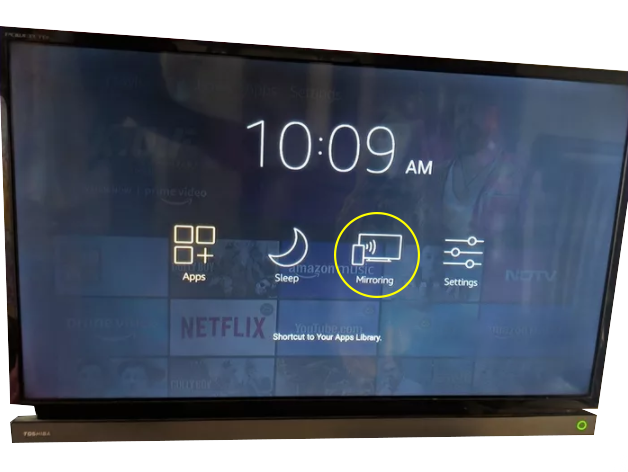 After done First Steps Now, you open your Android Phone, then go to your Phone Settings > Connections, and click on Connection and then enable the Screen Mirror feature. And after that, You can also identify the Screen Mirror option in your Android Phone Quick Settings tiles it with another unique name, such as Screen Casting, Wireless Display, Miracast, or Smart View.
Step3: Connect your Android Device with Firestick
After completing the first two steps and once you enable your Firestick device and Firestick name shows on your smart Phone devices list. Now users need to Choose your device and wait until your Screen Mirroring is to begin. After that, you connect your android phone to Firestick. If the user wants to stop screen mirroring, you need to click on any button on the Fire TV Remote.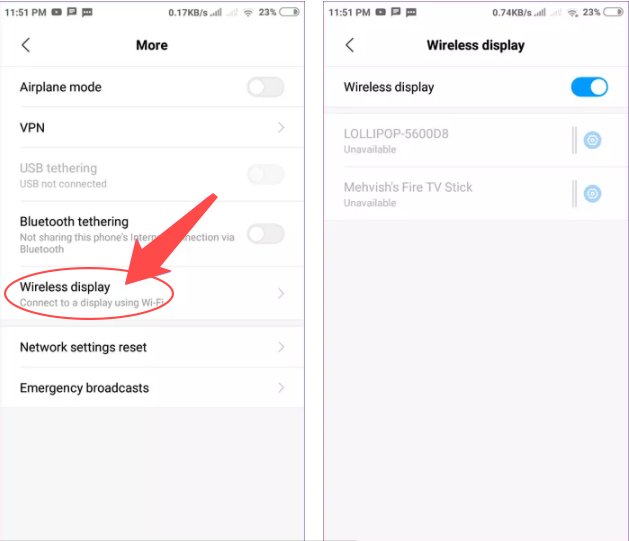 Note:
And by doing all these steps, before you will make sure that your Firestick and your Android Smart Phone are connecting with the same Wireless network.
Activate Mirroring on your Android Device
This step is to allow Miracast on your Android smartphone. Users do Screen Mirroring from the Device to the Fire Stick, they will need Miracast support on your device. If you have got a tablet, laptop, desktop computer, or even an Android smartphone built after 2012, Miracast supported wirelessly. Miracast enables audios and videos must share between two Wi-Fi-enabled devices.
You need to open the setting of your device and then tap on search & search one of the following options:
Miracast
All Cast
Cast Screen
Wireless mirroring
Screen Mirroring
Wireless Display
Screen Sharing
Smart view
Quick connect
If you can't find these above options, then you want to search the Wi-Fi Alliances system list and you have found this option on your device's setting then you click on the screen mirroring feature, then you click on allowing the service and then your Fire Stick can start screen mirroring.
Note: If your Android device has an updated version before 4.2, then your android device does not support Miracast. Then you need to download and install third-party applications for your Firestick then users do Mirror from Android to the Firestick.
Screen Mirroring done with the help of some third-party applications
Due to some restrictions are imposed by Google, So, most Android devices should not Enable you to mirror your Android phone to Firestick, apart from Chromecast. Fortunately, the Users can use third-party software to Mirroring your Android phone display to Firestick. So, it may not any inbuilt Screen mirroring on your device. The help of some third-Party Applications user allow to use mirroring on your device, so if the Users does use Mirror from Android To fire Stick, then.
Firstly user Download & Install the All Cast to Firestick/Fire TV application on your smartphone.
2. Now you Connect your Android Device and Firestick with the same Wireless network.
3. And Now, open your application and wait until your device automatically finds your nearby Firestick Device. And then click on your Firestick Device name to Start Mirroring.
Conclusion:
It is easy to mirror any content or information of your Android device, and if your Android device is not compatible with Miracast. Even then you do Mirroring from Android Device to Firestick that helps of some other Third-party applications like All Cast that help to Cast your Firestick from any of your Android smartphones. If your device version is more than 4.2 and its built-in support for Miracast, then your lucky person, and you can do easily screen mirroring on your device.
Suggested:
Free Sports Streaming Sites to watch sports online
How to connect Firestick to new Wi-fi without Remote?
How to Download Apps on Firestick without Credit Card information?