After nearly a decade, Apple launched its highly anticipated augmented reality headset, Apple Vision Pro. The product marks a significant hardware release for the tech giant.
Apple's recent announcement uncovered the Augmented Reality headsets or Ski Goggles. The headset will launch in 2024, primarily in the USA. In upcoming years, it will be launched in the rest of the world. With a higher price point of $3,499 (£2,849), it surpasses the cost of other virtual reality headsets. Such as Meta's Quest 3 price is $499.
While Apple's announcement occurred at a developer's conference in Cupertino, California, they offered limited information regarding generative artificial intelligence.
Apple Pro Vision Ski Googles
Apple's VR device differs more from similar devices in the market than a traditional virtual reality headset. Apple has specifically referred to the device as an "augmented reality" headset.
Augmented or mixed reality involves overlaying virtual objects onto the real world. Users can blend reality with virtual elements by viewing a screen, creating an immersive experience.
This Apple announcement came right after Meta and Lenovo update announcement for their VR headset. But Apple Pro Vision connected with the world with more power and impact.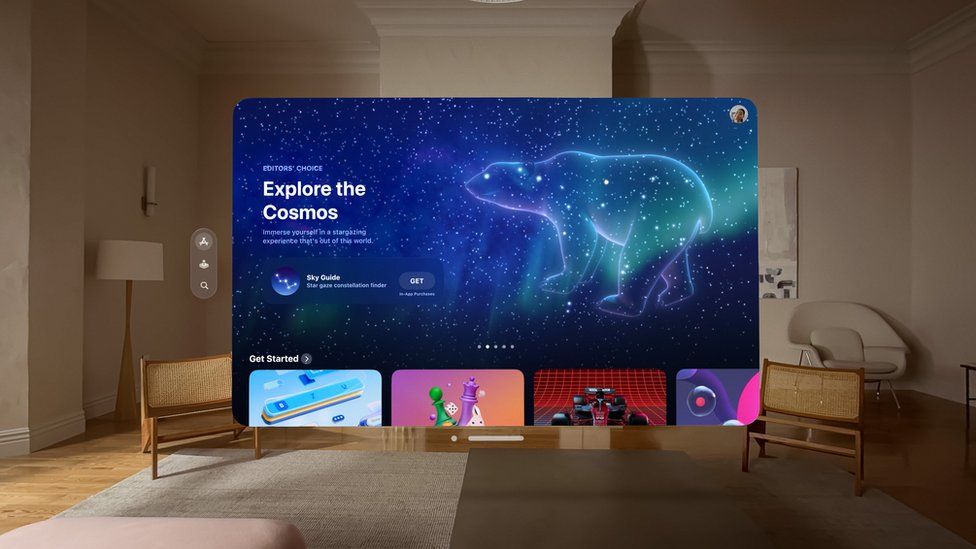 iOS 17
Along with the Apple Vision Pro, they revealed iOS 17, the latest iOS operating systems version. 
The updates introduced by Apple include features like "contact posters," where your picture or image will be displayed on a recipient's phone during a call, and "live voicemail," which provides a real-time transcription of voicemail messages as they are being recorded.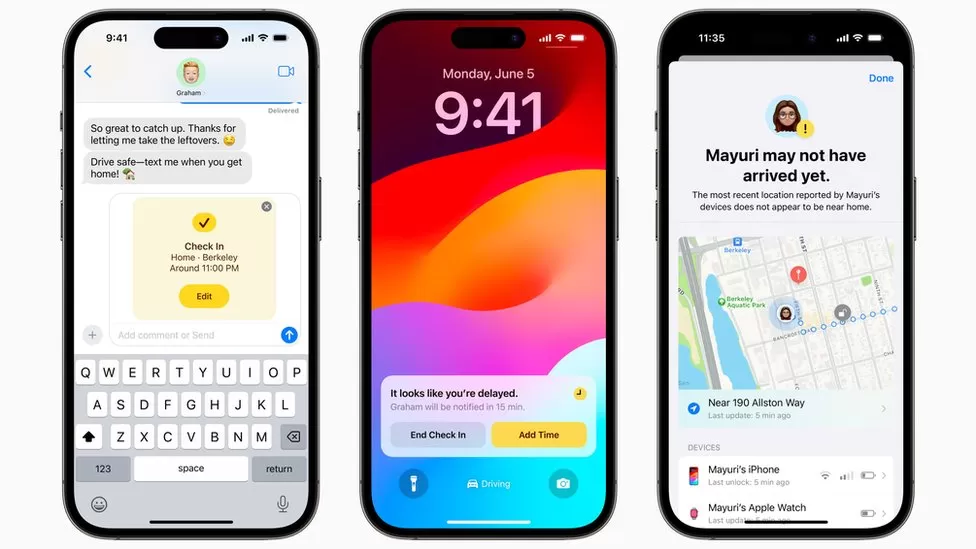 Apple added new features in iOS7, and one of them is Check-In. This will automatically notify your family and friends once you reach home. In case of a delay in your journey, it can also alert others once you reach home safely.
Do you want to take a hands-on experience with Apple Pro Vision? Let us know in the comments section.
Suggested: 
Apple's AirPods Only Work On The iPhone- Is It Truth Or Not?