Chrome announced that it would replace its lock sign indicating HTTPS connections and introduce a more relevant icon to enhance user experience.
The decision is based on research done by Chrome which shows that the current icon is misleading the users and is also a security risk.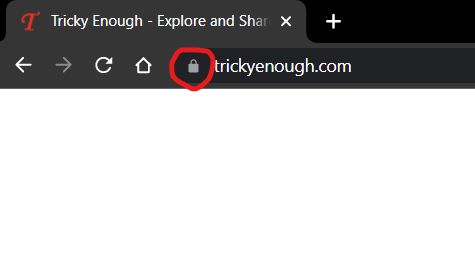 Why is HTTPS Lock Icon going to replace with a new one?
The lock icon indicates a secure connection, but this was not the norm. There was a misconception that HTTPS or secure connections are only for eCommerce and financial websites. Because on these websites, money transaction involvement is high. For other websites, it is not required. But with the increasing awareness about data security, publishers started using secure connections to ensure data privacy and security.
Read Google Chrome's Official Announcement page:
https://blog.chromium.org/2023/05/an-update-on-lock-icon.html
Lock Icon Misleading the Users
It may sound vague, but a Google search revealed that users misunderstand the meaning of the lock icon to give a sense of security.
In reality, the lock icon doesn't indicate the site is secure to use, but it only indicates that the connection is via a secure protocol.
Reports show malicious publishers can also use HTTPS by adding a secure site connection. This result in users becoming a victim of data leaks.
New HTTPS Tune Icon
Google intended to communicate HTTPS more accurately with their users. So, they are updating HTTPS icons to tune icons.
Google Fonts shows the following examples:
Chrome will feature the following new icon:
As per Chrome, tune icons are not misleading and don't indicate security. Along with that, it will provide all information same, like the lock icon.
The redesign will implement in the google chrome September 2023 release. They claim that they will entirely remove its old icons from iOS and Windows, both versions of Chrome. To know more about Google algorithms updates read here.
Suggested:
Benefits of SSL Certificates for WordPress Website.
How to get a free SSL certificate?