Google elevates the educational video search experience with a novel structured data markup. Publishers can now enrich their content by incorporating schema.org metadata and pinpointing educational levels, concepts, and skills featured in instructional videos.
This empowers Google Search to comprehend content better, delivering users more pertinent results. Videos endowed with these attributes may exhibit rich snippets in search outcomes, revealing details like the target education level and video type, such as "overview" or "solution."
Presently, these enriched results are accessible globally in English on Google Search for desktop and mobile, specifically in queries related to academic learning and educational content.
Implementing Structured Data for Enhanced Results
Implementing structured data for amplified outcomes is a standard practice. For websites leveraging content management systems (CMSs), integration of new plugins simplifies the process. Alternatively, for JavaScript-based websites, generating schema.org metadata is achievable through code.
Structured Data Brings Optimal Approaches for Publishers.
Structured data introduces optimal strategies for publishers. Google recommends:
Inclusion of necessary schema.org properties based on video format.
Validation of markup using Google's new Testing Tool.
Gradual rollout of a few pages.
Notify Google about the changes through sitemap submission.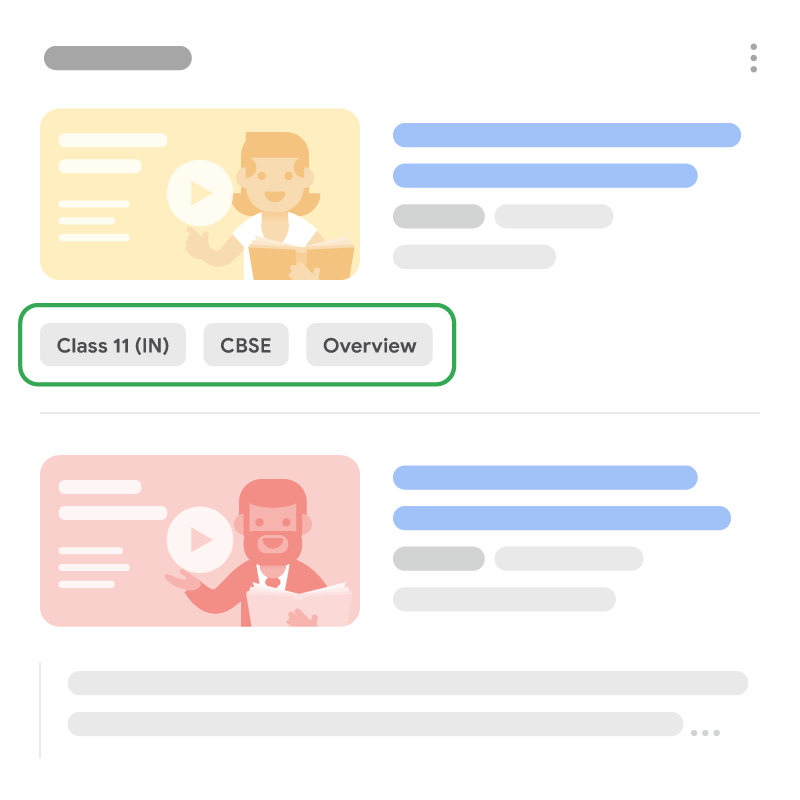 Benefits For Users & Search
The schema.org learning video markup, fostering a deeper understanding of educational nuances by search engines, caters to users' needs. It aids search engines in aligning results closely with the educational intent behind user queries.
For users, including education levels, covered concepts, video styles, and other metadata in search results simplifies the selection process. It allows them to choose videos that meet their requirements without watching each one.
Google's commitment to leveraging structured data for learning videos signifies its ongoing efforts to enhance the search experience for educational content. Recent educational updates include Google Search tools aiding math and science and AI-generated responses in SGE to elevate the learning process.
Recommended:
Google Successfully Implements Mobile-First Indexing.
How to Get to the Top of Google Search Results?