Google is making it easier for companies to share more about themselves in search results by expanding support for...
Recently, in an episode on Google's podcast named 'Search Off The Record,' Martin Splitt, John Mueller, and Gary Illyes...
Google is on a mission to simplify your gift search this holiday season. They just introduced three cool AI...
Google elevates the educational video search experience with a novel structured data markup. Publishers can now enrich their content...
Imagine effortlessly enhancing indoor conditions through AI-controlled automation, minus the stress of external contractors. Infogrid makes it happen its...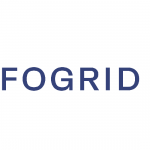 Google introduced Google Ads Generative AI capabilities for its Performance Max advertising product. Now available in beta for all...
Google has introduced a new search feature for shopping deals powered by Google's Shopping Graph named "Google Shopping Portal"....
Google Reviews has recently released a fresh Q&A session regarding core updates, and within this insightful conversation, they've disclosed...
Google has unveiled a series of upcoming AI features in Google Maps, designed to assist users in organizing their...
More links to websites are being added by Google to the AI-generated summaries in Search Generative Experience (SGE). People...