Despite Twitter facing challenges under Elon Musk's leadership, Instagram Threads has experienced an unprecedented surge in popularity, attracting over 100 million users in record time, making it the most rapidly adopted app ever.
However, if Meta executives have their say, Threads will not become the go-to platform for engaging in policy debates, staying informed about local political developments, or accessing breaking news that could impact people's lives.
Social media platforms don't generate revenue from news
Currently a research professor at New York University, Messing has studied social media's influence on public understanding of politics and news events. His research explores how exposure to news on social media affects individuals' likelihood to vote and their engagement with political content. According to Messing, when people come across more political content in their news feeds, their interest in politics increases. They also tend to develop more consistent policy preferences and report higher voting rates.
However, Meta has a straightforward business strategy: if you want a high return on investment (ROI), focus on anything other than news and politics.
Messing further questions the ROI of being a politics-focused social network compared to a celebrity-focused one.
Alex Stamos, a former chief security officer at Facebook, states that the company realized long ago that the news industry relies on social media platforms more than the platforms rely on the news.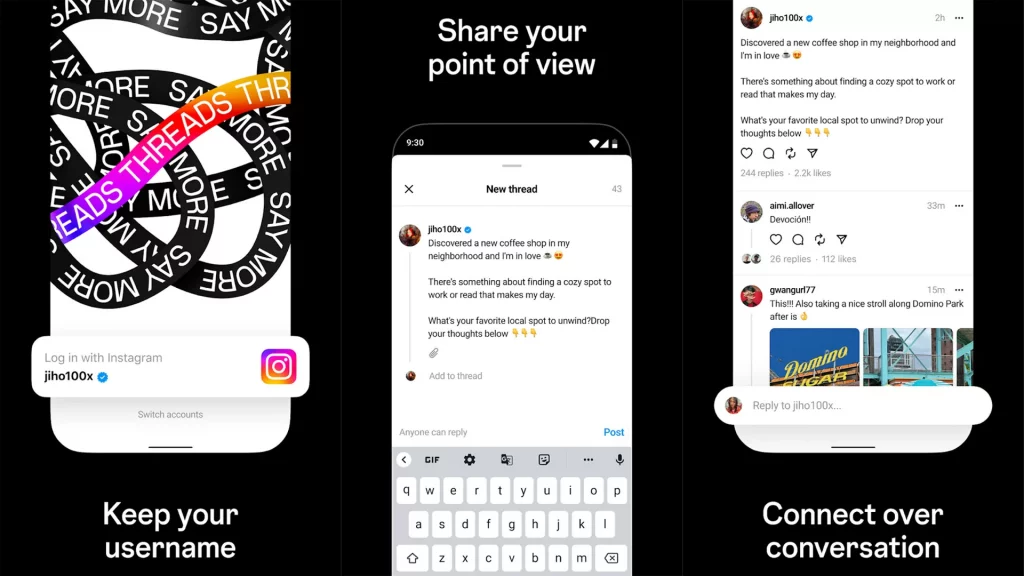 Political drama attraction is not Instagram Threads' aim
Meta can adjust the content knobs on Instragram Threads. Stamos suggests that Meta aims to balance staying relevant and avoiding controversies.
However, stating that Threads has no interest in political drama won't necessarily prevent it, especially considering the influx of users migrating from Twitter. As Stamos puts it, Twitter is an intellectual battleground where people seek out conflict.
Many of those leaving Twitter due to Musk's platform changes are left-leaning critics who extensively tweet about news and politics. If Threads doesn't encourage political discussions, these users might struggle to find a suitable alternative social media app.
According to Stamos, whether InMeta can successfully avoid Twitter's contentious nature remains uncertain. He believes Threads is deceiving itself by claiming to be an online town square without intense political debates.
"Regardless of their public statements, it's evident that they aim to replace Twitter. And to achieve that, they need to establish themselves as a significant platform for political expression," Stamos explained.
Suggested:
Instagram Threads by Meta: All You Need to Know.