Huawei's semiconductor manufacturer cautions that geopolitical tensions are engendering a substantial surplus in global chip production capacity, postponing the anticipated smartphone market revival for another year. Semiconductor Manufacturing International Corp (SMIC) contends that contrary to the optimistic remarks from Samsung Electronics Co and Taiwan Semiconductor Manufacturing Co (TSMC) regarding an imminent plateau in mobile demand, the present landscape is marred by a severe chip glut manufacturing capabilities on a worldwide scale.
This forecast starkly contrasts with more sanguine sentiments from other tech giants, highlighting the nuanced and intricate dynamics within the semiconductor industry. SMIC, China's prominent chipmaker, recently reported a third consecutive decline in quarterly revenue, emblematic of the profound economic downturn exacerbated by Washington's expansive endeavors to restrain China's technological sector. The results, falling short of investor expectations, underscore the challenges faced despite the surge in popularity of Huawei Technologies Co's latest smartphones.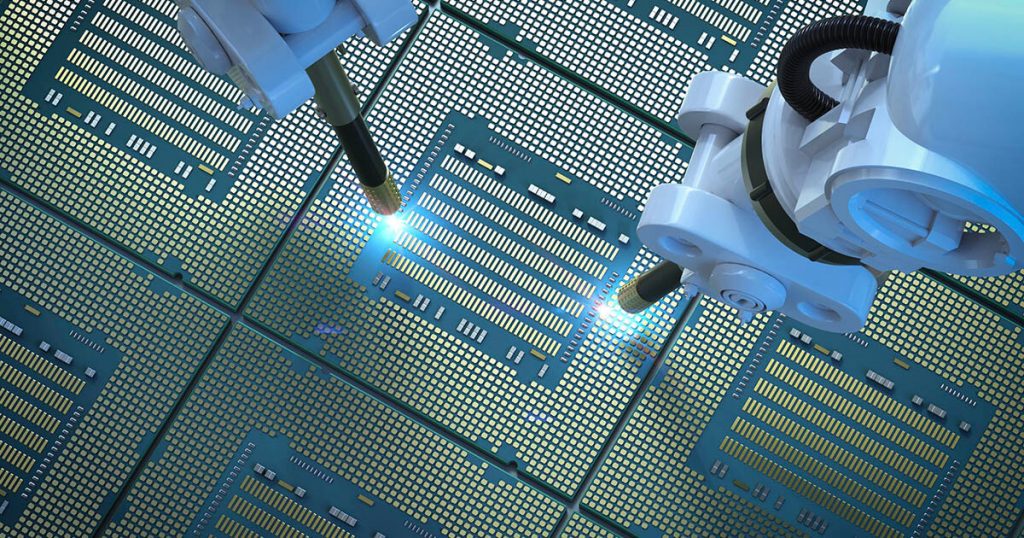 Geopolitical Unrest Fuels Chip Glut Production
A cornerstone in Beijing's pursuit of an autonomous, world-class tech sector less dependent on US innovations, SMIC played a pivotal role in developing the 7-nanometer processor for Huawei's Mate 60 Pro. This collaboration, perceived as groundbreaking, proved pivotal for two entities previously blacklisted by the US over national security concerns. The nationalist fervor surrounding the device's swift sell-out, competing with Apple Inc.'s iPhone, underscored the geopolitical ramifications within the tech industry.
Addressing analysts in a conference call, SMIC's co-CEO Zhao Haijun discussed how political tensions catalyzed a global surge in domestic chip glut manufacturing capabilities. While not explicitly naming countries, the US, China, Japan, and Europe have all extended incentives to attract local manufacturers, contributing to the escalating capacity on a global scale. Zhao Haijun remarked, "From a global perspective, capacity will be excessive. It will take considerable time to assimilate the new capacities constructed in recent years."
The aftermath of SMIC's financial report witnessed a decline of up to 6.6 percent in its shares, the most substantial drop in two months. The report revealed a larger-than-projected 15 percent fall in revenue to US$1.62 billion in the September quarter, coupled with an 80 percent plunge in net income, missing estimates.
In addition to grappling with geopolitical tensions, SMIC confronts uncertainties in China's smartphone market, which experienced a 5 percent decline in shipments during the third quarter. Despite the top five players failing to surpass the previous year's sales, the longer-term outlook remains uncertain. Executives speculate on whether Beijing's overt support for SMIC and associated chip-related firms will sufficiently bolster their financial standing.
SMIC's Struggles in the Face of Huawei's Smartphone Popularity
In response to the prevailing challenges, SMIC is elevating its full-year capital expenditure to US$7.5 billion, a marked increase from the earlier guidance of approximately US$6.35 billion. This signifies a concerted effort to augment production capacity. The company anticipates an expedited delivery of machinery as suppliers efficiently secure shipping licenses ahead of schedule.
Moreover, China aggressively pursues semiconductor self-sufficiency, and SMIC appears resilient against anticipated third-quarter headwinds in sales and profit margins. Bloomberg Intelligence analyst Charles Shum observes this drive toward autonomy as a buffer for SMIC amid broader market challenges stemming from sluggish recoveries in the smartphone and consumer-electronics sectors.
Recommended:
Types of Computer Memory Modules to Know About.
Protect Your Compact Flash Memory Card: 7 Tips to Consider.