Google is making it easier for companies to share more about themselves in search results by expanding support for...
Google is shaking up its ad rules, putting the brakes on personalized ads for consumer finance. Now, there are...
Someone asked Google's John Mueller about discrepancies between their SEO tools suggestions and content goals on Reddit. They manage...
Recently, in an episode on Google's podcast named 'Search Off The Record,' Martin Splitt, John Mueller, and Gary Illyes...
Google is on a mission to simplify your gift search this holiday season. They just introduced three cool AI...
In a significant update slated for December 2023, Google and WhatsApp jointly announced alterations in the way Android users...
A federal court has given the green light for a lawsuit that claims social media giants, including Meta, Snap,...
Imagine effortlessly enhancing indoor conditions through AI-controlled automation, minus the stress of external contractors. Infogrid makes it happen its...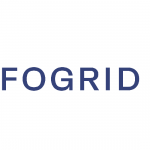 Google introduced Google Ads Generative AI capabilities for its Performance Max advertising product. Now available in beta for all...
Huawei's semiconductor manufacturer cautions that geopolitical tensions are engendering a substantial surplus in global chip production capacity, postponing the...