Video conversion seems like it might be complicated, but AceThinker Video Master is a powerful tool that makes it easy. Not only are you able to take any video and convert it into any one of the popular formats, but you also have access to editing tools that can help you customize your high-definition videos to suit your specific needs. This software has been designed to be the perfect tool for the experienced video editor, while also coming with a modern design and easy-to-follow interface that makes it easy for video conversion and editing newbies.
Name a video format, and you can almost guarantee that Video Master can quickly and efficiently handle it. This is the only tool that you will ever need to create videos exactly the way you want them.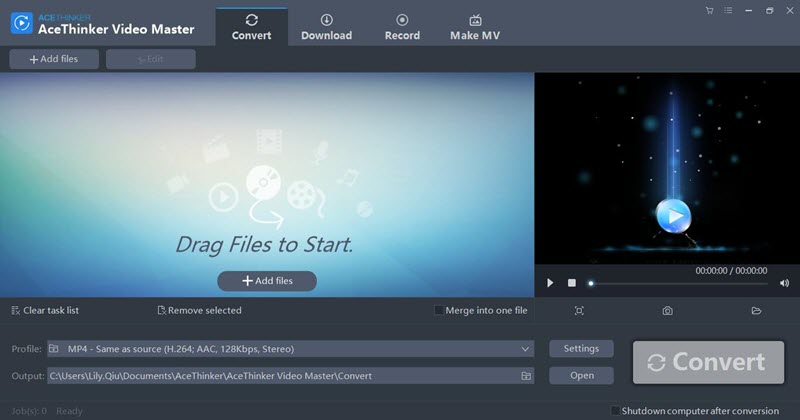 The Video Master software makes use of a graphical interface that makes it easy to export videos to all kinds of different portable devices, from tablets and smartphones to PSP, and much more.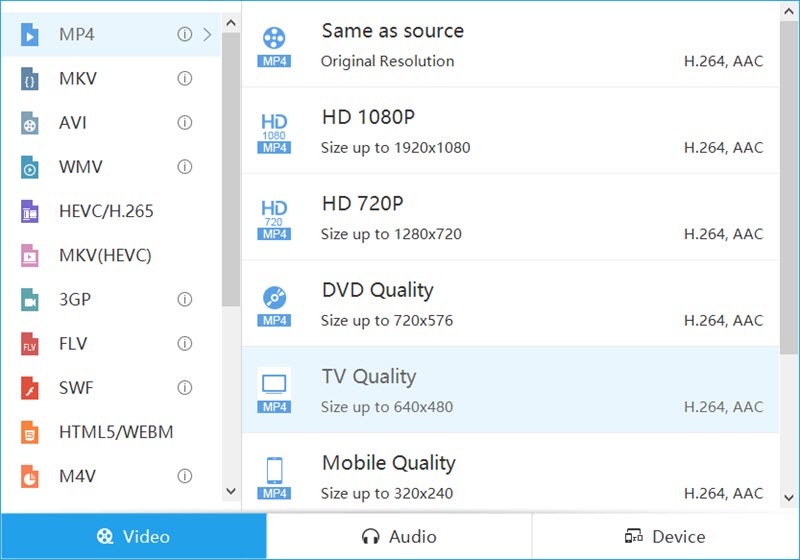 You also get to control all the settings like a pro. You are in control of things like height, width, frame size, output parameters, and bitrates, all of which allow for excellent quality videos. The converted file will lose very little quality from the original. HD video formats, including MP4, MTS, and 4k, are also supported by this powerful little tool. Being in total control of the quality of the videos you create means being able to save space on your mobile device. As new formats are introduced, the software will update to support them, which means you are getting your hands on a conversion tool that will never be out of date.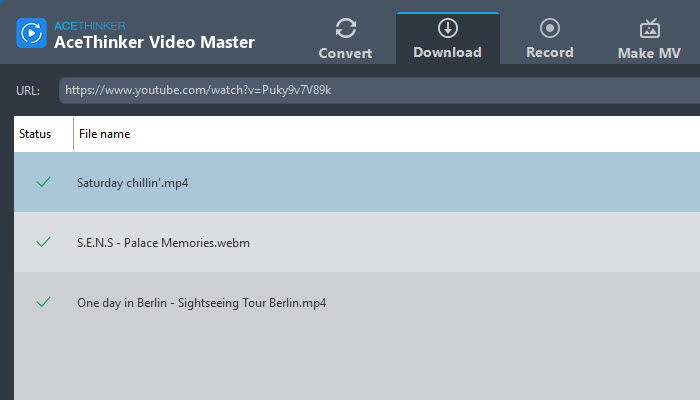 We have only just started scratching the surface of the benefits of this program. How often have you come across an online video that you would love to save to your computer? The great news here is that Video Master makes it possible for you to download videos from sites like YouTube, Vimeo, Dailymotion, Break, and more. You can also record your desktop movements, which is great for those of you who like to create how-to tutorials.
It's not just conversion you can do with this program, as Video Master also allows you to edit your videos. Crop, rotate, add effects and subtitles, and watermarking are just a few of the editing tools available to you, and they are all easy to use and apply to your videos.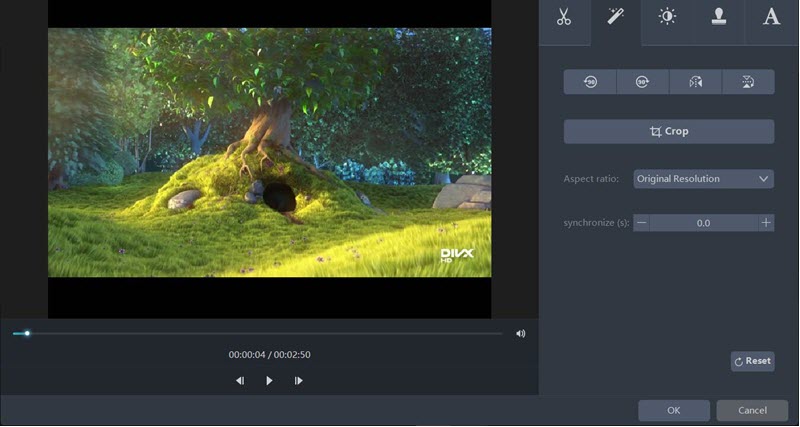 Once you open Video Master, all you need to do is click "Add Files" to import the video you wish to convert. Designate a destination folder, choose the output setting, and start the conversion. It's just that simple.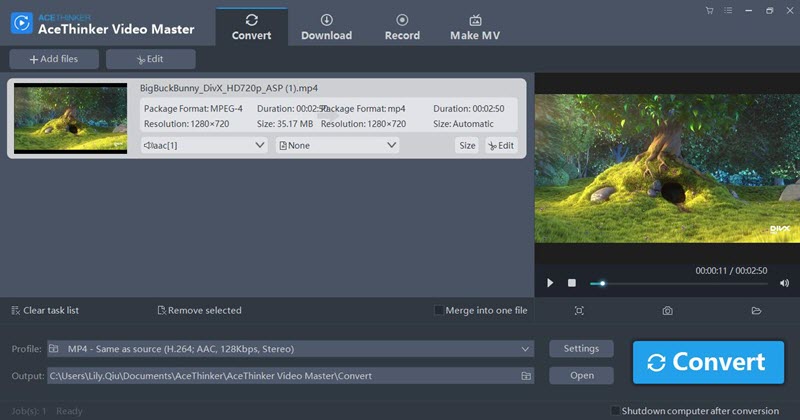 AceThinker Video Master is easy to use, yet is also an incredibly powerful video conversion tool.
Pros:
The easy-to-follow menu helps you convert videos to all the popular video formats.
The video conversion is fast and efficient.
Cons:
The only real downside is that the trial version of the software does not allow you to use all features and functions. This problem is easily solved by upgrading to the full program.
$10 OFF Special Offer,
Now you can get an Acethinker Video Master life-time license with $10 OFF discount.
here: Get it Now
Suggesed post: