Lately, there has been a shift towards user-centricity across many business spectrums. Today, a magnificent design is required to transform the final business outcome, and therefore making a spectacular strategy must underpin it. Creating an enterprise UX strategy and implementing it remains a challenge. However, strategists must deal with some unique complexities, to succeed in a highly competitive industry.
The divergence in an Enterprise UX strategy and Consumer UX strategy is in their details, which varies from one enterprise to the other. However, the development of their strategy precedes the design of a digital product. Enterprise UX strategy aligns with business goals and those of IT constraints, aiming to improve the user experience for its user who is not the buyer. Companies or businesses that invest in it are likely to find significant customer retention and less customer-acquisition and training costs.
Then, it's only paramount to create an enterprise UX strategy that encompasses the opportunities of mobile development and other digital technologies that may include; cloud and analytics. It is through the integration of these elements into a business strategy applied by a company that can succeed in transforming the user experience of their product.
Type of Tools for Developing an Enterprise UX Strategy
A broad range of skills in the UX strategizes tool kit is required. From wireframing, user research, and data analytics- to implement a contextually business strategy.
HEART Framework– Which stands for Happiness, Engagement, Adoption, Retention and Task Success is a tool developed by Google to measure and improve a released product by user experience.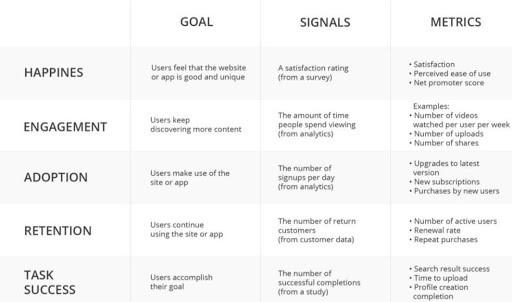 User Personas- Persona-based from user research, has a higher acceptance compared to the one found on stakeholders' assumptions.
Interaction Models- Representations did in the diagram of the interactive behavior of key user segment, will clearly show opportunities for digital improvement.
User Interviews– It helps you understand the user experience, and appreciate the impact of the existing product.
Competitive Analysis– For an enterprise to win over its competitors, a strategy to analyze and review the competitors' products is essential. It can be through mobile apps, websites, or other applications out there. As a result, it can create an excellent UX strategy.
Concept Maps– Concept Maps comes in different types. It depends on visual user's mode processes.
Prototypes- This helps your team to have an understanding of requirements to create a UX strategy.
Steps to Create a UX Strategy
Step 1: Understand the UX strategy- A wise man would know that, before designing or developing any digital product, a UX strategy should be a perfect starter. UX strategy is the high-level plan that one can implement so you can achieve your business goals under certainty.
Step 2: Research– Thorough research is required to achieve a strong UX strategy. That may include interacting with a diverse group of people connected to your website so they can help you understand what they want.
Step 3: Sketch the Design– After collecting your research from the users out there, based on that, you need to sketch a design. You may pass this to the design team, where they can start to brainstorm before developing an actual model.
Step 4: UX Test– Most website developers runs the testing phase using the beta launch, although it may temper a user expectation when they know that a website is in a test mode. It is advisable to plan for a specific timeline that you can collect data through A/B testing. You can use feature requests and support issues.
Suggested:
Tips For Designing Exclusive UX For Mobile Apps
Step 5: Test Result Evaluation– Now evaluate all the information that you have collected from the user. Find out the types of elements that are working and those that are not. From that, adjust.
Step 6: Release a Revised New Version– Having tested, researched, and evaluated all the data, you should confidently make revisions to improve and create a new version for the user experience.
Step 7: Be Updated– Technology keeps evolving, so does the design. Therefore, you should always be on top of these elements. Stay updated at all times.
Does Enterprise UX Tool Matter?
Start by changing the way you look at the tools in your company's software. When designing your product, you will realize that creating an enterprise UX strategy goes way beyond just thinking about the user's needs. It recognizes that employees can be the final users of enterprise tools. Unfortunately, many employees are forcefully still using the lousy enterprise UX tools that are terrible and yet expected to navigate with that complexity.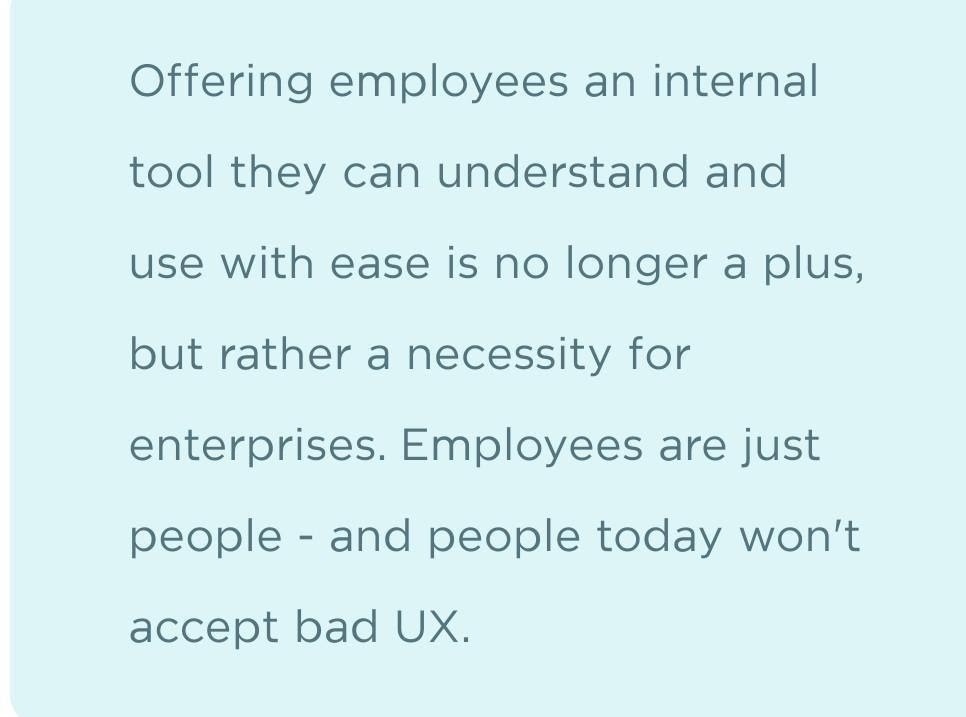 Sometimes, enterprise tools can represent a massive challenge to their designers. Large companies may have complex information that requires significant actions carried out daily. The tools needed should have good UX.
An excellent standard tool should have; good navigation, intuitive design, logical information architecture, and a better UX. Lack of these standards may have a disastrous consequence and complex work-related issues. Yes, for the quality outcome, it's necessary to have the right UX tools.
Skills Required for UX Designers
As UX designers have a demanding job, they have to stay on top of their game. Ensuring they get updated with new developments. Enrolling for extra classes to enhance their knowledge is key to their success. It can perfect their UX design creation. Such can be; mastering prototype tools, ability to code, which can help in the design process. Other skills required are:
Architecture Information- while this may include organization information understanding, the system involved includes navigation, labeling, and search functions.
Communication Skills- most of the time, UXer may form a medium with different purposes with other fields. For you to handle such tension, you must have strong communication skills.
Business Finance– companies have started to recognize the relationship between UX design and business growth, which has created a lot of influence in business.
Programming– include basic coding knowledge of HTML, CSS, and JavaScript, which can help you design modularly.
Soft Skills- like critical thinking.
Wire Framing – A blueprint that defines the elements that should be present from page to page, designed in grayscale using boxes; it shows how something works.
Prototyping– this helps the designers to test functionality.
Visual communication– competence in the visual language is a prerequisite for UX designers.
4 Pillars of UX Strategy
You can always follow the below guidelines to ensure your design team is working on your business as required.
Business Strategy: For you to make an input in your business strategy, first, you need to understand your target market. It will shape the foundation of your venture, like; competitive advantage, revenue streams, and business objectives Value innovation: Designed products add value to a user. Change is divided into two by the lean enterprise-(i)sustaining, which is a realm of established organization in the old market and (ii)disruptive, a type of value that is still not understood by people in the market.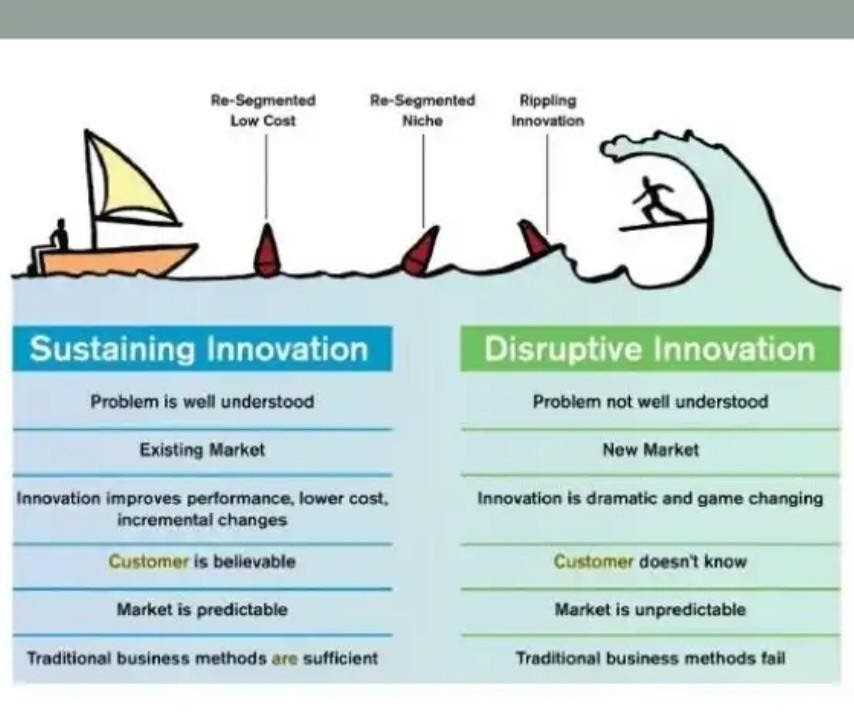 Validated User Research: This is a worthwhile strategy that can save you from burning your money. Testing your products need to be early and often done to find out if they are viable. Find out if you are on the right track with your product.
Killer UX: As the first three pillars focus on doing the right thing, the killer UX is where you have to do the right thing. The best way to ensure you have Stellar design well-structured is to focus on the critical features of the product. A killer UX has the knowhow of guiding the value innovation of a product designing structure and experiments for validation.
In Conclusion
Integrating a compelling enterprise UX can improve productivity, turnover, employee satisfaction, among many more that we have mentioned above. Creating a UX strategy helps to build an innovative product for a successful business. Embrace yourself with a lot of testing, planning, and iterating. Keep experimenting until you devise something valuable that people want to use.