Let your imagination draw a picture: you're choosing a new bike. What will you pay attention to? First, when...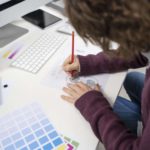 Do you want to increase your website traffic? Yes, then improving your website usability and making your site more...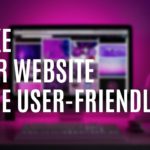 Surprisingly, many managers, ordering the development of a logo, do not even know what it is! Someone thinks that...
You may have an eCommerce website that's been around for a while, and it's doing OK. Except you want...
All of the best restaurant businesses have an eye-catching, memorable logo. And creating the best restaurant logo design for...
So, you have finally decided to set up a business of your own and want to build a website/app?...
UX or UI design is a very important part of website designing. It is directly connected to the user's...
The World Wide Web is the world's largest association of local area networks for the rapid exchange of information....
Let's face it. The logo of your business is a part of the brand design. It is just a...