Animations are a great way to add personality, emotion, and movement to your mobile app. They can also help...
Core Web Vitals is one of Google's new criteria for evaluating and ranking websites, which was introduced in 2020....
Let your imagination draw a picture: you're choosing a new bike. What will you pay attention to? First, when...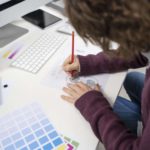 UI UX design UI UX designers are the interfaces that the audience sees on their screen. UI UX designer...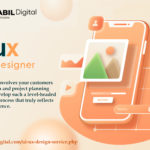 One of the biggest challenges of copywriting is creating content that's optimized for search engines. With tens of thousands...
Web Development Teams can increase your website's speed. According to a study done by KissMetrics, 47% of internet users...
User experience is seldom overlooked in web design and is often taken for granted by developers and business owners....
Many mobile apps fail to retain customer engagement and eventually they uninstall the app failing to satisfy users' needs...
Lately, there has been a shift towards user-centricity across many business spectrums. Today, a magnificent design is required to...