Are you looking for the free powerpoint templates to make some excellent presentations?
If yes, then you have dropped to the right place.
PowerPoint has long been around as one of the best and most used presentation applications. PowerPoint is widely used in offices, schools, communities, and even at home as the primary slideshow maker; be it business plans, financial reports, or subject-matter presentations, PTA meetings, vacation plans, brainstorming sessions, and everything else in between.
However, while PowerPoint is user-friendly and offers plenty of features for beginner and expert users alike, many still find it hard to create good presentations. Many simply don't have the skills or experience, and some just don't have the time.
This is why many turn to the free PowerPoint templates to help make their lives easier when it comes to creating awesome slideshows that will grab the attention of the audience and keep them glued to the last slide.

Use PowerPoint Templates to Create Amazing SlideShows
PowerPoint templates have helped many people create stunning presentations that help give them, even more, confidence to be on the podium or talk to a huge crowd. There are many resources that offer slideshow templates, but many of them require a fee or subscription, while some have limited options for customization.
Free PowerPoint Templates, or just FPPT.com, is a leading resource of free, premium-quality templates. The portal has been around very long, accumulating an ever-growing collection of over 10,000 templates, themes, and backgrounds for commercial, educational, and personal use.
With free presentation templates from FPPT.com, creating awesome slideshows from templates is easy, especially if you exercise proper planning and organization, with a dash of creativity to customize your template and make it truly yours.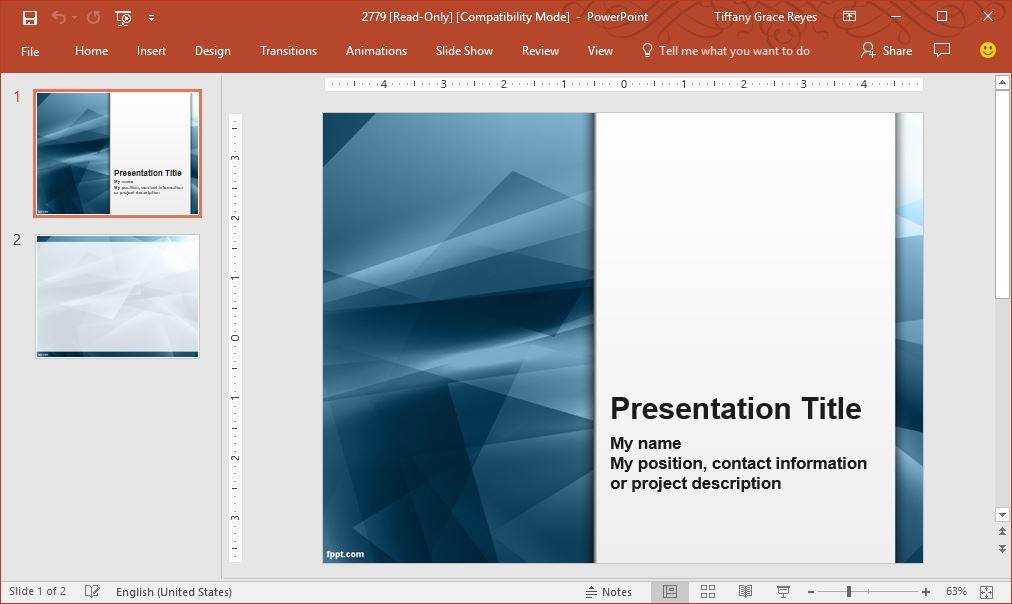 Easily Find the Perfect Template that You Need
FPPT has a diverse and ever-growing collection of templates, themes, and backgrounds specially designed for PowerPoint. It regularly updates its collection with new templates that match the updates done on PowerPoint as well, so you can take advantage of the application's latest features. So, whatever topic or purpose you have in mind for your presentation, you can be sure to find a template that is perfect for you.
The portal provides an easy way for you to locate your ideal template, whatever topic, purpose, audience, theme, or design you are looking for. In the homepage, you can search for your desired template according to categories, tags, backgrounds, and themes. There are also suggested and latest templates that you can preview right away, as the site provides a reliable review of the templates it features on a regular basis.
The Categories are diverse, showcasing how templates can be used for different yet specific purposes. Categories include Abstract, Business, Holidays, Business, Finance, Medicine, Lifestyle, Health, Industrial, Education, Technology, and so much more.
You can also go ahead and type your presentation topic or theme on the search bar. With FPPT's over 70,000, you can expect a couple or more results to be generated, so you can choose the best template for your needs.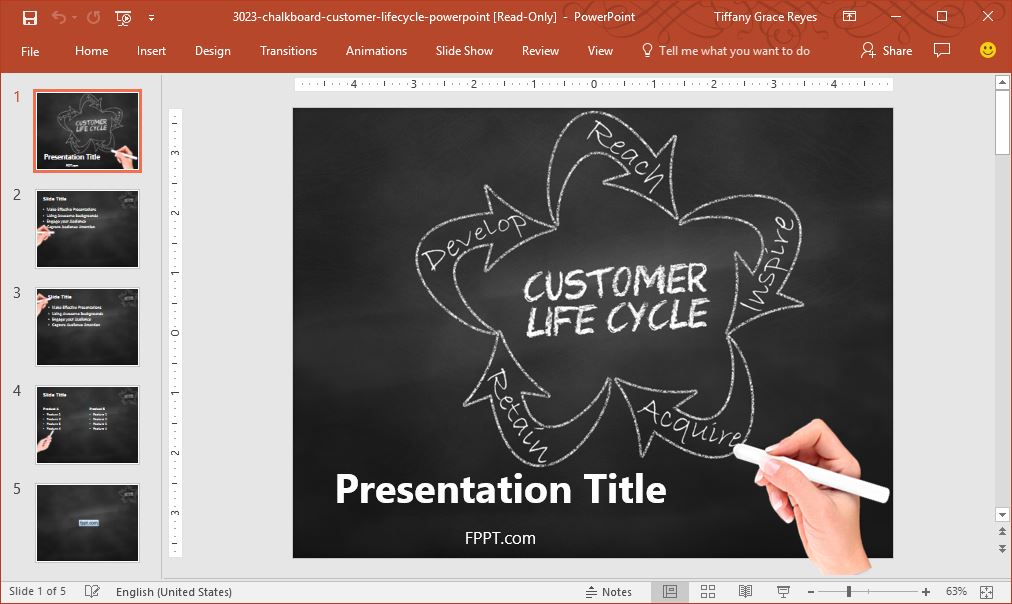 Download Free PowerPoint Templates
There are dozens of online resources for PowerPoint templates, yet FPPT is one of the top few that offers premium-quality templates for free. This means you don't have to sign up or subscribe to anything. You also don't have to pay for any template and yet get access to complete presentation packages that are professionally designed with slide layouts, graphics, and slide objects to use for your own slideshows.
For example, you can choose any Category of the template, and from here, you will see one or more results. You can preview the templates by clicking on them one by one, and upon choosing the template that you like, you can just easily download it.
A great thing about FPPT templates is that you don't have to download another file or software to use and customize the templates. After downloading the PPSX file of the template, you can then just modify it right through PowerPoint, using its many formatting and design features.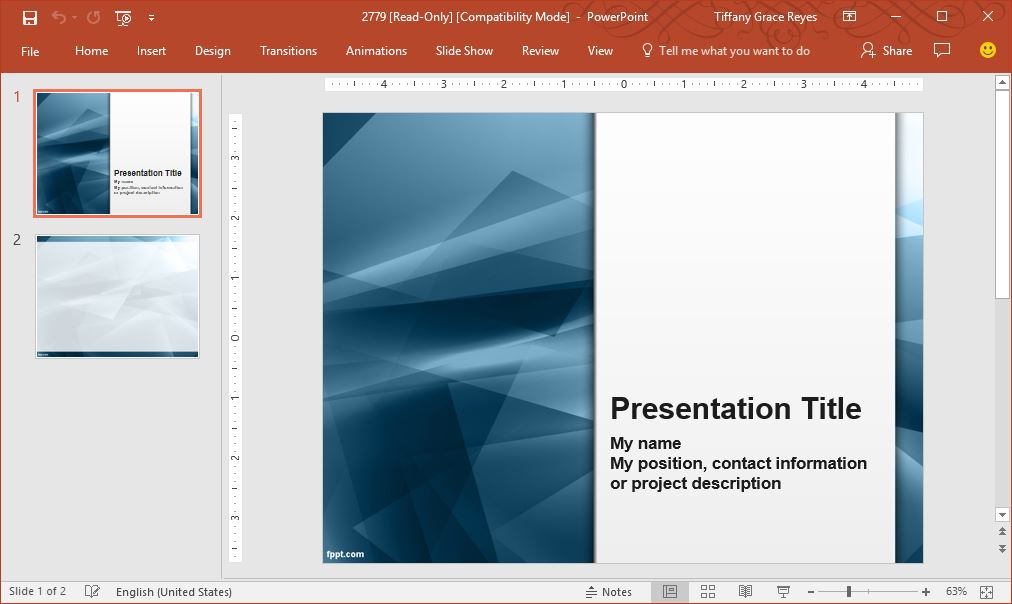 Customize the Templates to Suit Your Needs and Preferences
Any template you choose can be easily customized so it fits your desired theme. This is especially important if you are creating a presentation for your company or organization, where brand strategy is important. You can also choose templates from FPPT according to your desired color scheme.
Most of the slideshow templates from FPPT come in a package containing numerous slides, with distinct design and layout specific to a theme. To customize them, you can make use of PowerPoint's design and formatting options. You can format the background and change it with images, patterns, gradients, or solid colors of your choice. You can also modify certain components of the slides, such as the text, graphs, charts, diagrams, and images. Furthermore, you can add your own layouts or rearrange the slides to display your content smoothly and more effectively.
With these free FPPT templates for PowerPoint, you can also utilize PowerPoint Online and OneDrive to work remotely from your office, which is ideal if you're traveling or on the go. This also allows you to closely monitor your presentation's progress as you work on a project with a team. The templates are also fully compatible with major versions of Microsoft PowerPoint, OpenOffice or you can also import the templates as Google Slides themes into Google Slides.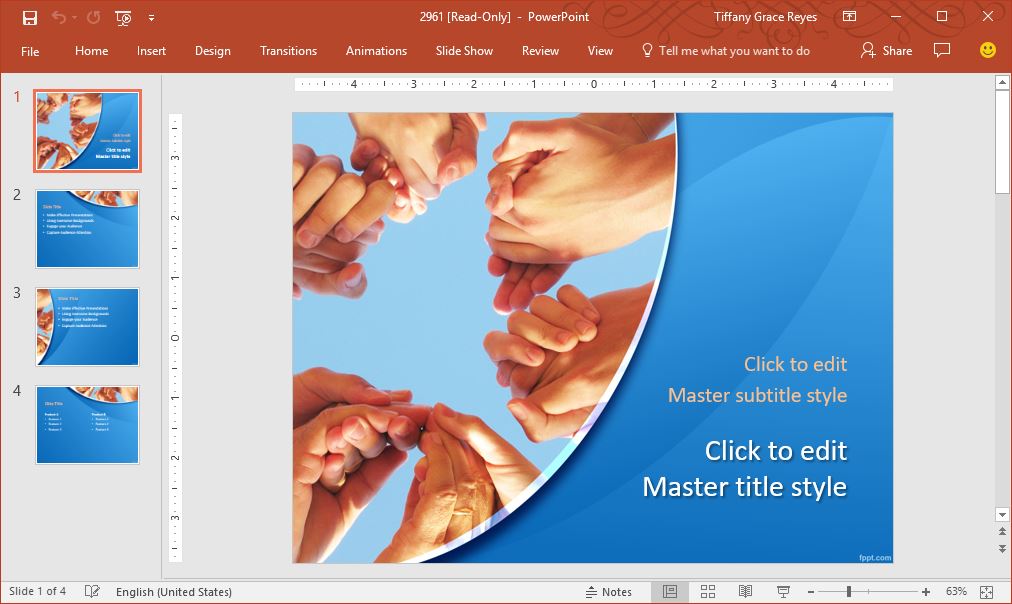 You can go ahead and try out FPPT templates yourself. Download one from the thousands of templates available for free download so you can get started on creating your own amazing PowerPoint template.