The era of affordable streaming has become a distant memory. Platforms like Netflix have become exorbitantly priced, and their content libraries have significantly shrunk compared to just a few years ago. While amassing a personal assortment of DVDs and Blu-Ray discs can mitigate this issue, a solution like Plex is essential if you desire the convenience of streaming your owned media. In this post, we will understand what Plex is and how it works.
What is Plex?
Plex Media Server, often called Plex, is a digital media player and organizational tool. Its primary function is to grant you access to your music, images, and videos housed on one computer from any other computer or a mobile device compatible with Plex.
You can install Plex Media Server software on a Windows, Mac, or Linux computer or a network-attached storage (NAS) device that meets the necessary specifications. Subsequently, you can stream this content on any internet-connected device that supports the Plex app.
With Plex, you can use any compatible device to indulge in movies, music, and image viewing, all stored on a computer running Plex Media Server. Moreover, this transcends physical boundaries, enabling you to access your media files from the Plex Media Server computer remotely via the internet. Furthermore, you can extend this privilege to friends and family, allowing them to remotely peruse your collection of movies, music, and images over the internet.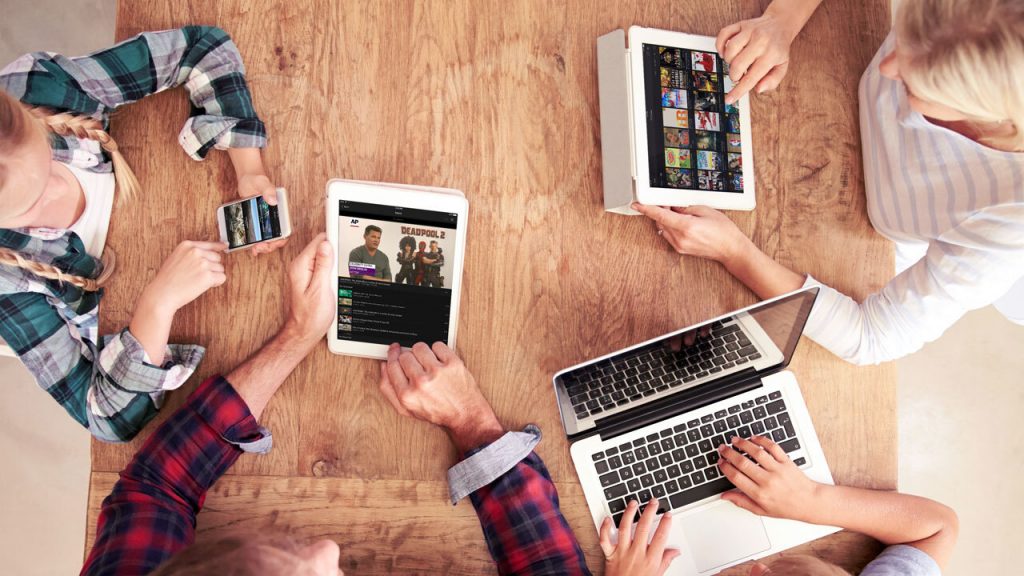 How does Plex work?
Plex operates on a client-server framework. Users install Plex's media server software to store and structure content on their preferred devices. This versatile media server software is compatible with Windows, Mac, Linux, and network-attached storage (NAS) devices. Once the server setup is complete, users can tap into their media collection through the Plex app. This spans various platforms like Roku, Chromecast, Apple TV, Xbox, Playstation, Android, iOS, and more.
The Plex app connects with the media server and media library. Further, the Media library is categorized into sections like Movies, TV Shows, and more. It features an uncluttered and user-friendly interface with easily navigable categories. It allows users to craft playlists and earmark specific items as favorites for swift access.
Plex also brings forth a range of enhancements to enrich the media streaming experience, including the invaluable feature of automatic transcoding. In media manipulation, transcoding converts multimedia files into a format compatible with the streaming apparatus. It ensures a seamless playback experience without vexing buffering, pauses, and lag. Through transcoding, users are afforded the luxury of indulging in media content on devices. It may not harmonize with the original file format, promoting a broader spectrum of compatibility.
Yet another facet of Plex worthy of our attention is its remote access capability. This allows users to tap into their media archives from virtually any corner of the digital realm. Users can elegantly stream their media collection from many internet-connected devices by crafting an account and engaging in remote login to their media server.
Hence, Plex provides an uncomplicated and effective means for users to manage and stream their personal media content on many devices. With its intuitive interface and value-added features like automatic transcoding and remote access. Moreover, Plex delivers an unparalleled media streaming experience. Unsurprisingly, Plex has become the go-to choice for millions of users worldwide seeking to streamline their media management.
Conclusion
In summary, Plex provides a cost-effective solution to the challenges of modern streaming. As the affordability of platforms like Netflix diminishes, content libraries shrink. Plex Work offers a personalized and accessible streaming experience.
Knowing how Plex Work simplifies our digital lives. It connects your music, images, and videos across devices, ensuring you can enjoy your media anytime and anywhere. The versatile platform is accessible on various devices and offers an intuitive interface, playlist creation, and automatic transcoding. It also enables remote access.
Plex has become the go-to choice for users worldwide, offering a streamlined approach to managing and enjoying media content.
Recommended:
Kodi vs Plex: Which is Best For You? Detailed Comparison 2023