Jellyfin is the most popular media streaming platform that is used by a large number of users. It allows users to stream their favorite movies, TV shows, albums, and music to any other device. However, some users face an issue while streaming because of the transcoding option enabled, and they don't know how to disable it.
So if you're also facing such an issue and want to enhance your streaming quality and performance, you need to disable transcoding in Jellyfin.
In this article, we will explore transcoding and how to disable transcoding with simple steps.
Let's dive in!
What is Transcoding?
Transcoding in Jellyfin is a process to convert personalized media files such as TV shows, movies, photos, and music from one format to another. Every time a request from the user's device is generated to play a media file not supported by the device, Jellyfin comes in handy.
It easily transcodes the file in the actual time and converts it into any compatible format that the device is most compatible with or can handle. This ensures all media types can be browsed, accessed, and streamed without any hindrances. Although transcoding in Jellyfin offers various advantages, users tend to disable it for various reasons, such as quality preservation and minimized server resource usage.
If you want to disable transcoding in Jellyfin and find it difficult then follow the step-by-step process given below.
How to Disable Transcoding in Jellyfin?
Disabling transcoding in Jellyfin makes accessing and streaming all media files like movies, music, photos, and more easier without any on-the-fly format conversion. Jellyfin has enabled transcoding for maximum compatibility between playback devices and media files. However, you can disable it for different reasons.
Here is the step-by-step guide to disable transcoding:
Step 1. Log in to Jellyfin and go to the dashboard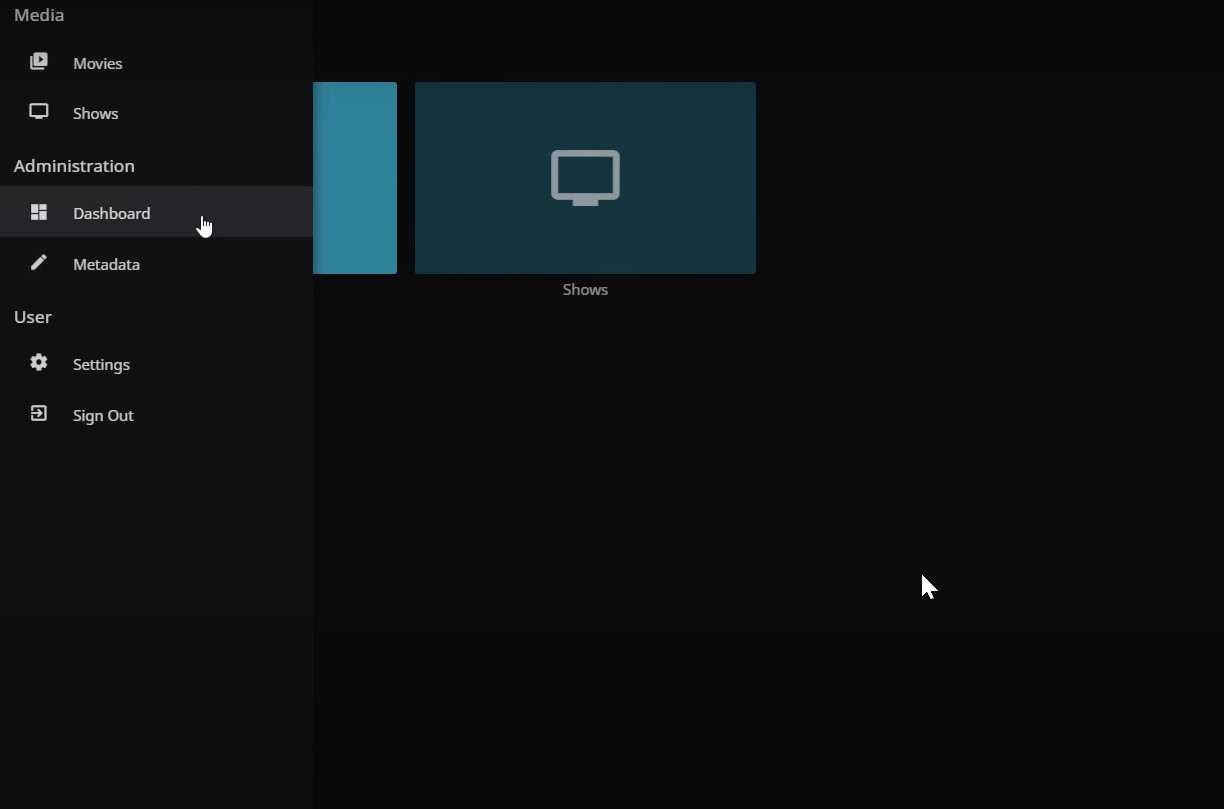 Step 2. Go to the left menu, click on the users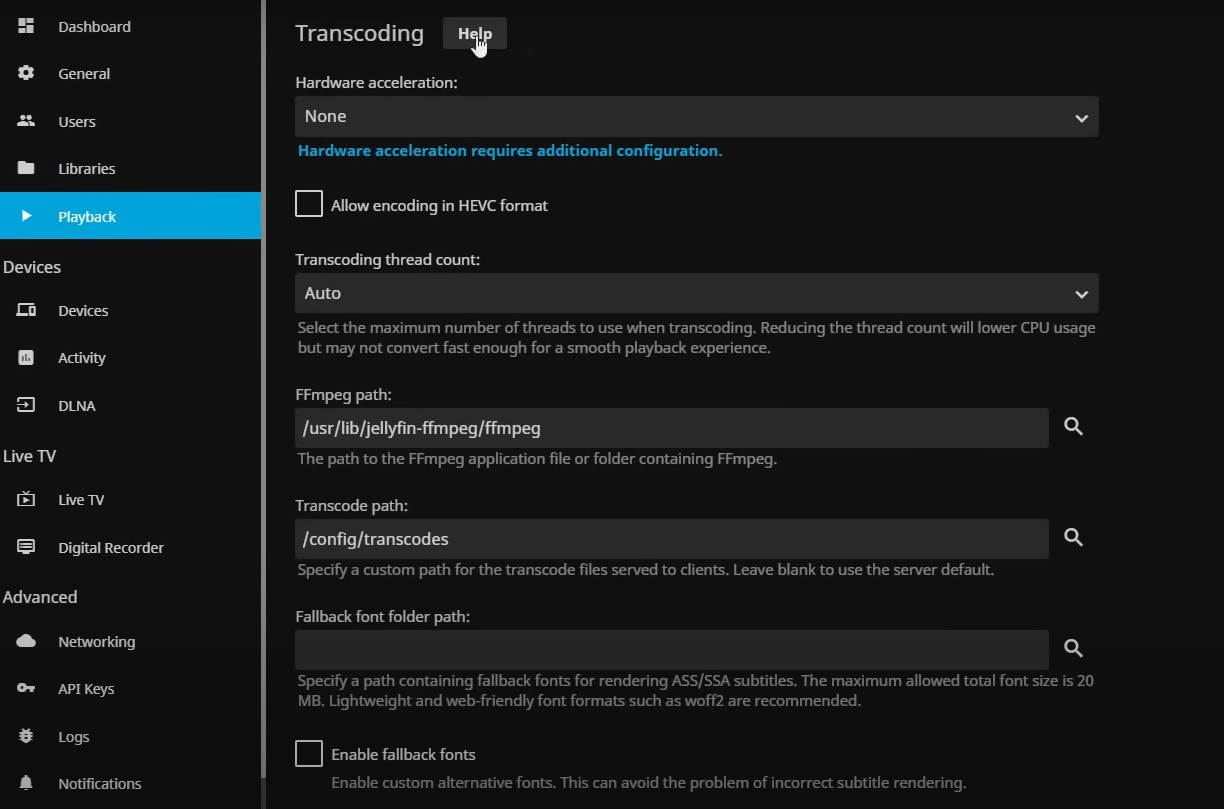 Step 3. Navigate to transcoding settings
Step 4. Uncheck all the options for transcoding
Step 5. Save changes and restart Jellyfin.
What are the Reasons to Disable Transcoding?Â
There are many reasons why users prefer to disable transcoding while using Jellyfin. These include:
1. Quality PreservationÂ
Transcoding of media files involves transforming any media file, including pictures, music, or more, from one format to another, which results in degraded quality. Once you have disabled transcoding in Jellyfin, it is easier to maintain the overall quality, as all media files can be accessed in their native format.
2. Resource Utilization
Transcoding is a resource-intensive process that needs CPU power. Once the transcoding is disabled, the total load on the Jellyfin server software reduces, especially when you have only a few server resources.
3. Faster and Better StreamingÂ
Transcoding is an added step while using Jellyfin, as the user must transform the media file from its basic format to another format. By turning off transcoding, users can experience faster and better streaming without any delay in formatting conversion.
4. Device Compatibility
Certain user devices might have only limited support for codecs or media formats. If the format of your personalized media file aligns well with the device, you can access and stream all media files by disability transcoding. This ensures smoother and more compatible playback.
5. Network Bandwidth
At times, there is only limited network bandwidth; in such situations, disabling transcoding in Jellyfin can promise smoother and better playback. Note less network bandwidth is required to stream original media files. Additionally, reduce the chances of unnecessary sizing issues during the transcoding process.
6. Personal PreferenceÂ
At times, users like to have direct access to all their personalized media files without any conversions or modifications. Disabling transcoding in Jellyfin allows users to get a more comfortable, unaltered, direct streaming experience.
ConclusionÂ
Jellyfin is a free, open-source media server software gaining popularity due to its seamless experience and unique features, which sets it apart from its alternative. One such feature of Jellyfin is disabling transcoding. Although there are several reasons why users prefer disabling transcoding; however, it is necessary that the media files and the client device are compatible with one another, or else it may lead to streaming issues.
In such conditions, you can consider alternate solutions like enabling transcoding or manually transforming file formats. We hope this article helped you understand transcoding and disabling transcoding in Jellyfin.
Suggested:
Jellyfin Vs Plex Vs Emby: Which Is Better?
How to Chromecast Jellyfin in 2023?