Video marketing is a revolution in the modern online marketing scenarios. People are bouncing away from lengthy text write-ups and sticking to video content these days.
But, I am not a tech geek or a person who can mess with video editing software to produce a video.
Yes, you need not be a professional video editor to create a stunning intro video for your Youtube channel or an introductory trailer for your blog. Easily do it with the help of a fantastic animation video maker.
Make professional Intro Videos for any topic
Your readers may not like the awkwardly edited videos that contain texts on a blank canvas only. That's pretty hilarious to imagine. By the way, producing a professional-looking video is not a hard nut to crack anymore. With the Help of MakeWebVideo, an animation video maker, we will create an amazing intro video for your next video.
Step 1. Signup on the website
Signing up is totally FREE and won't require you to put your card details. The shortest signup form is where you just have to put your email and a password.
Woohoo. You're signed up now.
Step 2. Choose a template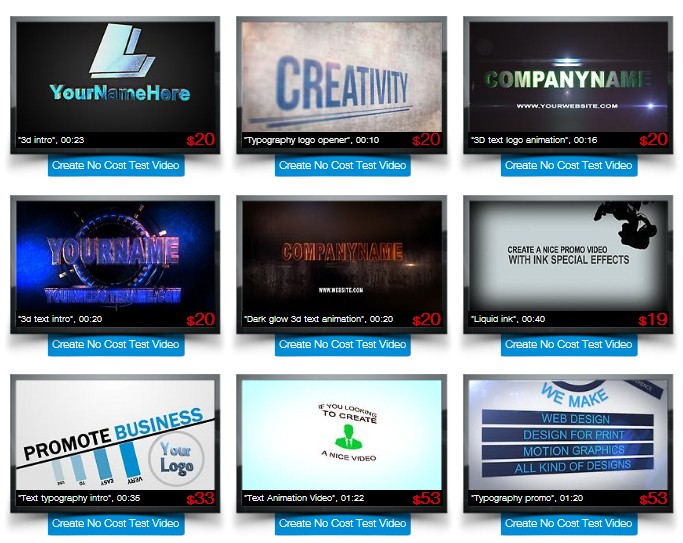 The hardest part is the time when I have to select one from a number of alternatives. Here I can choose any template and start customizing my video. All high-quality templates can be used to produce a demo video to test out how to make web video work.
Step 3. Change the content with your values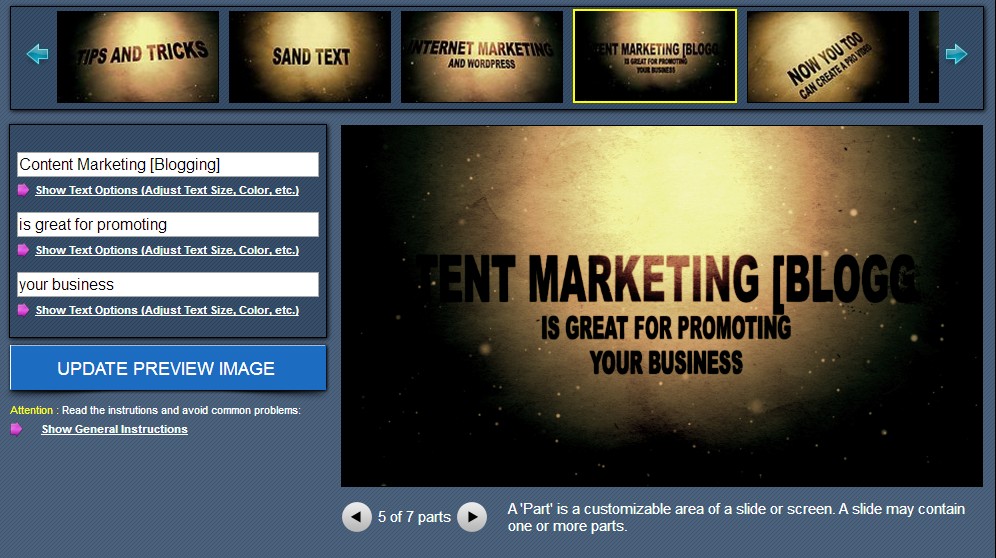 Without opening any typical video editing software, simply replacing the demo values with my own text, images, and logos, I will be making my first web video.
Step 4. Change the track behind the video
A royalty-free track works best when you can not record a professional voice-over for your video. However, trying out a FREE text to speech tool is not a bad idea.
Step 5. Have a test drive of your first professional Video
Now I will have a look at the demo video I created recently. Surely, it is in low quality where I only have to make sure that the spellings, images, and text are in the right place and everything is all set?
Step 6. Produce your final HD video
The final HD video is just one click away now.
Your YouTube Channel Intro
[youtube https://www.youtube.com/watch?v=dQjY2D5SFNs]
Every new business creates a YouTube channel right after creating a few social media profiles. The next thing after creating the social media properties is Good marketing and promo material.
Here comes the need for a stunning, impressive, high-quality 3D Youtube channel intro video for video marketing. I ruined a few nights in creating an eye-catching channel introduction video using Adobe after effects. Even Camtasia Studio and Sony Vegas Pro are not untouched by me for this purpose. But, the professionalism I need was lost somewhere.
Now Youtube intro maker is simplifying everything for me.
PreDesigned Youtube Channel Introduction Videos
Top-notch quality templates
3D graphics in the videos that never lets you down due to the quality of videos
HD video production up to 1080p
Makewebvideo has a huge collection of Youtube channel intro video templates to choose from.
Why MakeWebVideo for YouTube Intro
You can either start messing up in complex graphic design practices to produce typical 3D graphics for your Youtube channel intro or use MakewebVideo where the juice of High Definition 3D graphics already exists.
Wrapping Up
Preventing from tall talks, I would rather recommend giving it a try. It won't cost even a single penny to try out.