The Tata Group's purchase of the iPhone factory from Wistron is expected to provide the Indian government's Make in India initiative a considerable boost. The Tata Group, the largest firm in India, is nearly ready to make history by producing Apple's iconic iPhone. Reports suggest that Tata is nearing an agreement to acquire the production facility of Wistron. He was one of Apple's suppliers, with the deal completed as early as August.
What is this deal all about?
The Wistron factory, located in Karnataka, holds a value exceeding $600 million (approximately Rs 4,946 crore) and employs over 10,000 workers. It has played a crucial role in manufacturing Apple's recent iPhone 14 model and previous iterations.
Unfortunately, the factory has faced several issues in the past, including subpar production quality and worker strikes prompted by poor employment conditions. Consequently, Wistron has decided to sell its iPhone assembly facility as it struggled to generate profits by Apple's requirements.
Despite the impending takeover of Wistron's facility, the company still has existing obligations to Apple. It is committed to delivering iPhone units valued at $1.8 billion from its Karnataka factory. Fulfilling this commitment will also make Wistron eligible for incentives supported by the state, as mentioned in the report.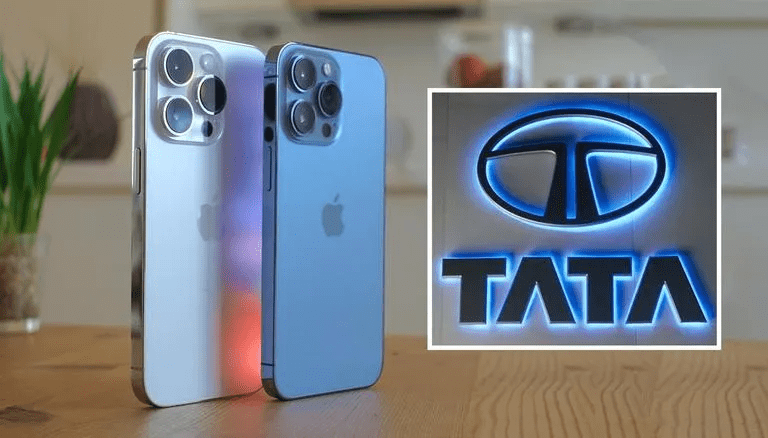 What lies in the Future of Tata Group's journey to manufacture iPhones?
If the acquisition proceeds as planned, Tata will uphold the commitments made by Wistron as part of their agreement. Thanks to this purchase, Wistron can now divert resources away from its traditional IT manufacturing activities in Vietnam and Mexico. Furthermore, this move signifies Wistron's departure from India after more than 15 years, during which it initially entered the country in 2008 with a repair facility.
The Make in India initiative will receive a major boost from the Tata Group's acquisition of the Wistron factory. Indian administration has spent the past few years extending incentives to encourage international corporations to set up factories in India.
Apple is among the companies that have responded to this initiative, and it now manufactures its leading iPhone models in India. Moreover, By adding the Tata Group to its roster of suppliers, Apple will diversify its production base and reduce its reliance on China.
Suggested:
iOS 16 Adoption Rate Reaches 81% Ahead of iOS 17 Announcement