In the rapidly evolving social media landscape, Meta's Threads app has made a remarkable debut, garnering an astounding 100 million user registrations in seven days since its inception. The app's remarkable surge in popularity is a testament to its vast potential and ability to captivate users searching for innovative social networking encounters.
Expanding upon its current trajectory, Threads has recently introduced a much-anticipated enhancement to a chronological feed, empowering users to peruse posts from the accounts they actively follow exclusively. The primary objective of this user-centric enhancement is to maximize user engagement and provide a smooth, tailored browsing experience.
Threads App Review – Chronological Feed and Enhanced User Experience
Threads have successfully responded to a long-standing need from its user base by implementing a chronological feed. A significant statement was made by the company's acclaimed CEO, Mark Zuckerberg, on the photo-sharing app Instagram. He communicated an insightful understanding of the widespread need for a better, faster content-browsing experience.
Users in the United States can now easily switch between the default "For You" tab, which displays curated posts from recommended creators, and the novel chronological feed that displays only content from accounts they follow, thanks to the introduction of the "Following" tab in Threads for Android and iOS platforms. The most recent update makes it easier to browse material, ensuring that users are always up-to-date on the newest postings from the profiles they follow.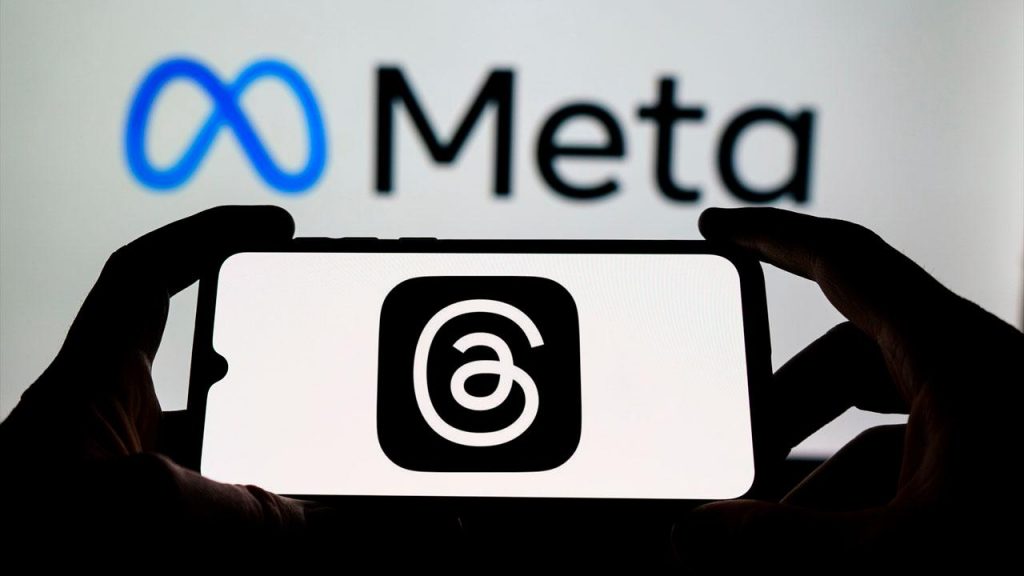 Transitioning to the "Following" Tab
The seamless transition to the "Following" tab provides users a streamlined experience, enabling them to effortlessly navigate to a curated feed that exclusively showcases posts from their chosen accounts. The user can effortlessly switch between the two tabs: the home icon at the bottom left of the app and the Threads logo at the top. This intuitive navigation feature empowers users to customize their content consumption experience based on their preferences. Threads' user-friendly approach underscores the company's dedication to providing an intuitive and highly customizable interface.
Availability to All Users
The palpable enthusiasm surrounding the implementation of the chronological feed is undeniable as Threads diligently continues to gradually introduce this highly anticipated feature to its expansive user base. The integration of the "Following" tab for Android and iOS users is underway, with a gradual rollout strategy to ensure a seamless user experience across platforms. The implementation of this cautious approach serves to guarantee an optimal and seamless experience for all individuals who are passionate about Threads.
Threads App Reviews: Noteworthy Features and Enhancements
In addition to implementing the chronological feed, Threads presents many noteworthy functionalities, enhancing its allure for individuals pursuing a vibrant and interactive social media encounter. The Translation feature effectively facilitates seamless cross-language communication by employing automated algorithms to translate posts appearing in a user's feed instantly. The implemented intelligent functionality effectively identifies the language of a given post and seamlessly converts it to align with the language preferences of the viewer, thereby augmenting inclusivity for a wide range of users.
Sorting Options in Activity Feed
The latest update to the platform introduces a notable enhancement to the Activity feed, empowering users with advanced sorting capabilities. This new feature lets users exercise greater control over their content consumption experience. Users can now conveniently categorize and organize the content they encounter by incorporating sorting options, such as Follows, Quotes, and Reposts.
Conclusion
The Threads app has emerged as a formidable player in social media, showcasing its ability to disrupt the existing landscape. Its innovative features and unwavering focus on user experience have captivated a substantial user base. Implementing the chronological feed feature allows users to curate and personalize their content consumption, thereby granting them greater control over their digital experience. Additionally, introducing various enhancements further refine and optimize the overall user journey, ultimately enhancing the user experience.
Suggested:
Instagram Threads aims to become a friendly platform avoiding news and politics