To have the best experience when running a website, you need to have a bank of quality website design inspirations, This also helps you improve your workflow by quickly jumping to one or two sources of inspiration to create a website fast and easy. This way, you will always be ready to handle any project regardless of their complexities. Having a web design project's scope allows you to delve into a couple of relevant resources making it easy to find the Best web graphic design services for your project. Regardless of which level you are on as a web developer, this article will give you some of the best Graphic Design Sources for your website design inspiration. Read on for more inspiration.
Best Website Gallery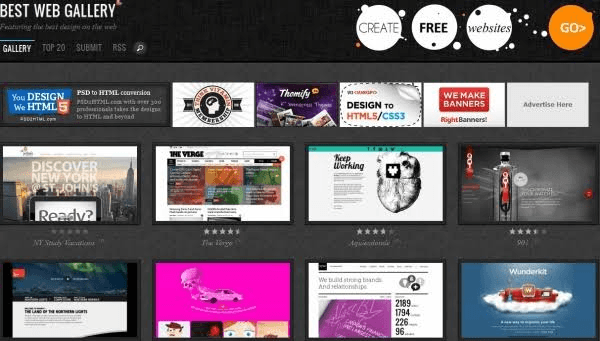 As a web designer, it is always good to have an image source that you can always run to for high images. This is a highly curated gallery of premium web design inspiration. David Hellmann single-handed manages the website. Since its inception in 2008, it has inspired many developers to create the best websites. It was David's inspiration gallery until he decided to share this with the world. These sources of inspiration use a tagging system to quickly find sites based on their design approach, functionality, style, and more. BWG has over 2,000 quality websites to refer to for more inspiration. You should choose this source due to its expansive, high-quality, curated gallery complete with search and a robust tagging system. You can use it to quickly build portfolio websites, agency websites, and color inspiration.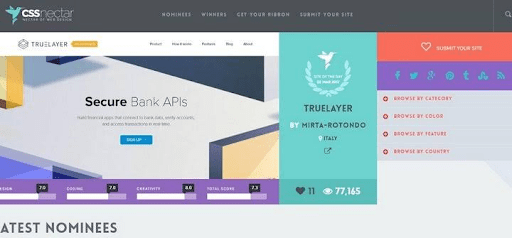 The website uses a triple vetted approach where users first pay a fee to submit his or her website. Secondly, there is a team of creative designers who review the site to see if it meets the threshold to make it go live. This is the best source for any web designer, and you should choose it for its human-curated content and design inspiration. Its main focus is to bring the best design services, so you can create outstanding websites; since they specialized experts, you are sure to get the best experience in design matters. CSS Nectar uses a filtering option to find inspiration for specific site types easily with their tags and filters. They are filtered according to a category, feature, country, and color tags.
If you are a designer looking for daily inspiration on how to create awesome websites, then you are at the right source. With Abduzeedo, you will get a daily dose of the best design ideas to incorporate into your web design. There is always something new and unusual for you to lookup. This website source helps you stretch a personal design paradigm into new dimensions. It makes you look at different designs from different angles to achieve something new in all your designs whether old or new. The main reason why you should choose it is for its ability to highlight the full breadth of design disciplines. They don't only focus on digital inspirations but also highlight photography and architecture. Abduzeedo has a variety of formats that helps designers bring their best out so that they can be exploited and put into good use. Apart from their daily pull-out, there is also the creativity part where they also showcase long-form stories, wallpapers, and (gasp) IRL events.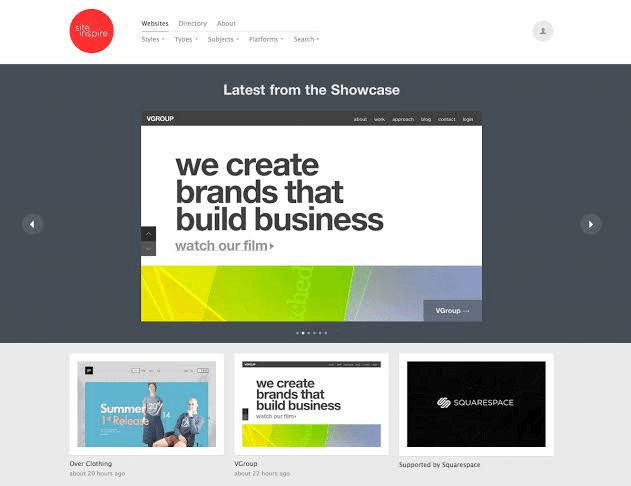 Daniel Howells of the Howells Studio runs this source of web design inspiration. It is known for its huge library of inspirational websites. Filters are done using the extensive tagging system. Developers can use multiple tags at a go to refine the type of web inspiration they will get. You will get impressive results from its diverse combinations. You will dial the right inspiration thanks to an elegant tagging system. Any designer knows what to look for when designing a website for a particular sector, whether it's business-oriented or a specific industry. This source gives you all the inspiration needed to design all niche websites. You may find yourself in a tight spot, where you need to make a choice between a less interesting subject or a specific design. On another inspiration website, you are not going to get the right results when searching for "unusual navigation." Fortunately, with siteInspire, some filters/tags are just perfect for finding hyper-targeted inspiration.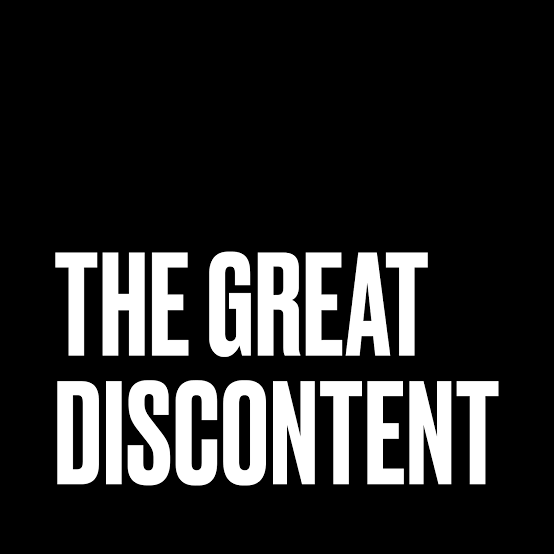 Not all web inspirations come from visual sources. However, this particular inspiration is for a specific project alone that doesn't require a lot of visuals. A simple story is what you may need for your next development project. That is where you need The Great Discontent. This web inspiration source allows developers to get out of there visual boxes and look for other captivating sources like a short motivating story to jog your memory. Moreover, these stories inspire your creativity so that you may explore new and exciting avenues. It may be a Q&As with successful designers, interviews, art directors, and illustrators. All these will give you what you need to get hyped up for the current or future projects.
Suggested:
11 Best Tools For The Web And Graphic Designers.
Best Graphic Designing Resources Everyone Should Explore
How Good Graphics Make Your Business A Brand?
Conclusion
All these Graphic Design services offer fabulous inspiration for your next project, and you will feel fulfilled after consulting them. Whether you want a vintage idea or a modern futuristic design, there are different inspirational ideas to put you ahead of the web designing game. This will also give you a new idea for upcoming projects that you are eyeing for without feeling overwhelmed or confused. You can also seek assistance to fellow web designers if you are pressed for time, and you need to design quickly. What I love about web designing is the fact that you don't need to uptight with the designs, and that anything or anyone can inspire your creativity, even a painting on a simple canvas.