Managing important data and files in Mac sometimes leads to storage shortages. Most people get their storage optimized by deleting some unusual files or by clearing trash or recycle bin. It could be a pretty great option at the moment but sometimes bring few incompatibilities. What if you want to recover deleted files on mac but you already have emptied your trash? This article summarizes all the important and relevant methods to get Mac data recovery.
Introduction
Getting your deleted files and data again on your mac could be very complex and bring tons of frustration to us. To many Mac users, it seems impossible to have mac file recovery to get back their deleted data. But if the process is simple and consists of few steps, one can easily recover their deleted files on mac. There is various software available for mac data recovery but they all come with some extended procedures or with the need of downloading some other software too. We bring you the most impactful and easy methods to help you in your goal of getting your deleted folders back.
Deleted Data Recovery from Trash
You can easily recover your deleted data from Trash of mac. Mostly deleted data sent to the Trash. Your mac trash generally holds all the deleted data until you decide to empty it. Want to recover an important file that you somehow deleted? You can easily recover from your Trash by following simple steps;
Go to Finder.
Tap Menu bar > Edit.
Press Undo Move of Your deleted file name.
Click on the location where you deleted the file.
Your file will be recovered back in its original position.
Recover Deleted Files with empty Trash
Normally there are various ways to get back your deleted files if you have not emptied your Trash from mac. But what if you have accidentally cleared your Trash and want to recover a deleted file back? It could be very complex and might be an impossible task for many. But not for you as you are reading this article. You can easily perform mac data recovery by free software iBoysoft Data Recovery for Mac. It is free software that assists you to recover back the deleted files from hard drives, USB hard drives, memory cards, or other external hard drives. The important feature of this software is that it's fully compatible with all macOS. You can easily discover your file back by following simple recovery steps.
You can easily recover your various types of data and files including videos, pictures, music, document emails, and all type of other files and folders. It works by the following steps.
Download and install free iBoySoft Data Recovery for Mac on your MacBook.
Launch iBoysoft Data Recovery for Mac.
Select the drive or location where your files have been saved before deletion.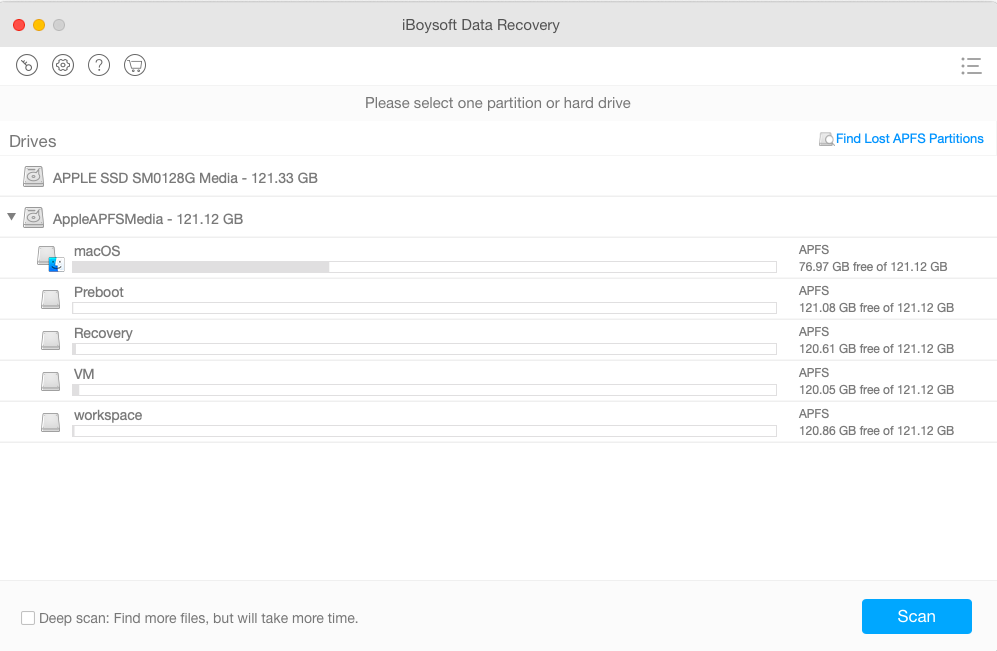 Tap on the Scan button from the interface.
The scanning process will continue.
iBoysoft Data Recovery for Mac holds two scan modes including quick scan and deep scan.
By default, the software will choose a quick scan to recover the data.
You can manually choose a deep scan from the bottom of the interface if could not find a deleted files via quick scan.
Preview the files that pop up from the search result.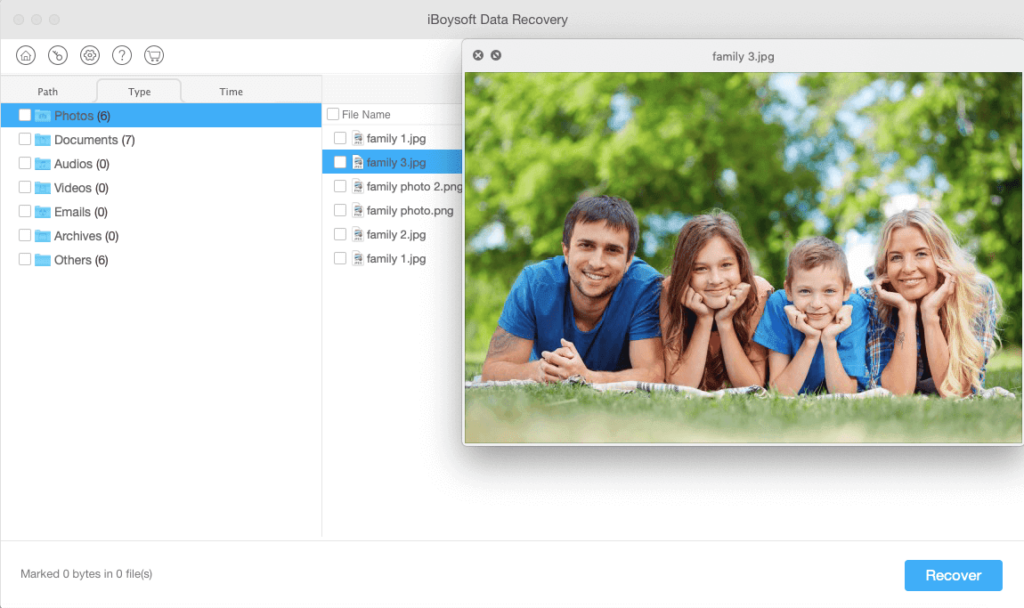 Select the right file that you want to recover.
You can choose more than one files from the search result that you want to recover and save.
Select the files and press the Recover button.
Your deleted files will start to recover back in your mac.
Select the location of file saving.
You can save now recovered files back in your MacBook on whatever drive you want to save it.
The process is quick and took only a few minutes starting from scanning to final file recovery.
Conclusion
Mac offers great reliability compared to the Windows system due to its elevated technology and other efficient features. But getting your deleted files back from the mac is not very easy due to the strict privacy policy of Apple. But you can easily now get recover deleted files from a mac using iBoysoft Data Recovery for Mac. It offers instant and quick help no matter whatever type of data loss scenarios you meet, such as mac circle with a line, the software can get all lost data from an unbootable Mac computer.
Suggested:
How to Find Best Data Recovery Software for Mac?: Tips & Tricks.
How to Recover Deleted Instagram Messages?