Data enrichment is analogous to gold mining. Although gold may be plentiful in mines, it must first be extracted...
A VDR is a cloud-based method of sharing private data without its public disclosure. By enabling prospective purchasers to...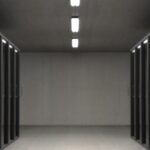 Often used by organizations, Distributed File System Replication (DFSR), as its name suggests, is a replication engine that aids...
Certainly, the advent of artificial intelligence (AI) has blown away people with amazement. Of course, data science works at...
Big data is crucial when it comes to understanding your target audience and their preferences. You may even use...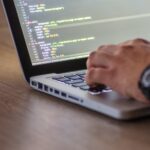 Social media possesses a significant market audience that business owners can easily convert into leads. However, the challenge comes...
Whether you're using manual poking techniques or security testing tools, hackers use various methods to break into your SQL...
People who live in western countries have been using IoT devices for years now. Smart thermostats, smart lightbulbs, cameras...
There are two terms in RDBMS "Normalization" and "Denormalization". Denormalization is the process of converting new normalized relations back...