Business Intelligence (BI) and Big Data are both key players in the world of data processing. But both of...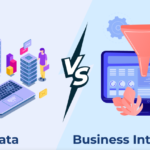 Your Data Preparation Using Python AI model is just pretty much as great as the information you feed into...

In today's reality, information is perceived to be one of the most important tools in every field. The information...

Discovering that someone has stolen your identity isn't the only shocking aspect of falling pretty to cybercriminals. Victims often...

Digital platforms and products are maturing at compounded rates. New algorithms, UI makeovers, cross-platform policies, enhanced features, and a...

Buying a new phone is a great joy but transferring your data can be hard. But if you use...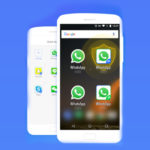 Database marketing does not simply involve collecting data and sending unsolicited messages to a group of audience. Database marketing...

This blog will highlight the 5 ways in which Big Data will help you boost your e-commerce business. But...

Data Recovery has become an essential part of our life. Whether you have lost data on your computer, PC,...