You have your own business running for months. But since you don't have any professional experience handling your own business, you're still struggling to market your brand in the market. You still don't have any idea how to reach out to your target audience and make them your loyal customers. If you want your marketing to work, call tracking might do the trick for your business.
But First, What Is Call Tracking?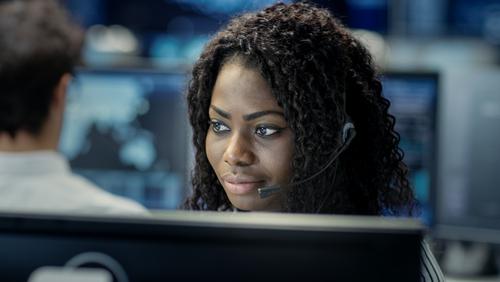 The concept of call tracking is simple. You create different telephones numbers and use these in each of your marketing campaigns. A call tracking software can record the number of calls you receive, where your customers are calling from and how your customers knew about your business. Since you actually assigned unique numbers in different marketing campaigns, you'll know which ones are effective and ones which need to be improved
How Can Your Marketing Work For You Using Call Tracking?
Call tracking might seem like a new topic for you, but several businesses have already used this to their advantage. And if you're looking for ways to improve your marketing campaigns, this is something which you should use too. To drive the point home, here are some ways call tracking can help with your marketing:
Call tracking can help you with your pay per click campaigns: Pay per click ads have become the easiest way businesses advertise their products and services online. But determining which keywords work best for your business can also be very tough. It'll be difficult for you to know which keywords bring in customers, and which ones to continually pay for – but thanks to the call tracking, you don't have to worry anymore. Call tracking can see which keywords lead customers to call you

.
Call tracking can help you with your digital advertising campaigns: If you want your business to succeed, you should use different advertising campaigns – and some of these come with a price. To ensure that you only pay for an ad campaign that works, use call tracking. Since you'll be able to assign a unique telephone number in each of your ad campaigns with a call tracking software, you'll know which numbers your customers used to call you.
Call tracking can help you with your organic search engine traffic: For sure, your business has a website for everyone to access. Since it's convenient for everyone, it'll be beneficial for your business, but on the other side of the coin, it'll be tough for you to determine which part of the website's content actually leads your customers to reach out to you. When you use a call tracking software, you can determine which landing pages generate the most number of calls to your business.
With all of the data, you can get from a call tracking software, you'll know which marketing Ad works and which ones doesn't. This can save you a lot of money since you will allocate your resources to marketing ads that work.
Call tracking can be the solution to all of your business' marketing woes. If you're interested to learn more about call tracking, check out Fone Dynamics.
In Conclusion
Diving into the business arena especially if you're a neophyte can be very challenging. For one, there are already big players in the market who have been operating for years before you actually started. You also don't have any customers to start with, so you're basically starting with a clean slate. But your marketing efforts can make a lot of difference, and call tracking can help you achieve your business success. Once you know how Call tracking works and how you can apply this to your own business, you can attract more customers and make a name through your marketing efforts.